Mick Abrahams
and the
This Was Band
-
This Is!
-
1999
-
A New Day Records

Many people will remember some of the great music produced during the1960s, when folk-blues bands like Jethro Tull were one of the great British rock/progressive rock bands. Mick Abrahams played guitar on the first Tull album "This Was", and in 1998 he put a band together to recapture the magic of that album. In 1998 Mick and friends toured, playing the entire Jethro Tull debut album. Mick and his band authentically recreated the great 1968 live sound of Jethro Tull. At the time of touring, the legendarysinger and flautist Ian Anderson was otherwise engaged still fronting Jethro Tull. Mick employed English-born Steve Dundon to take centre stage. Steve was the perfect replacement for Ian Anderson. The highlight of this tour was the band's performance at Swansea, Wales, in October 1998, where they received a tremendous reception for their unbelievable performance. For some strange reason, this great album is not easy to track down. At one stage it was available on Mick Abrahams' own Squirrel Music label. If you happen to see the album, it is well worth buying, in order to appreciate proper sound quality. At any rate, "This Is!" is VHR by
A.O.O.F.C
. Check out Mick's "All Said And Done" album @
MICKAB/ASAD
and his 1971 s/t album is @
MICKAB/ST
Mick Abrahams' Blodwyn Pig's "Lies" album can be found @
MICKABBLDPG/LIES
Mick Abrahams/Blodwyn Pig's 2003 "Live: All Tore Down" album is also worth buying. It's a breathtaking live blues rock album, and one of Mick's greatest recordings. Why not listen to the original "This Was" Jethro Tull album. Mick Abrahams contributed immensely to the songwriting and the singing on this great Tull album, and his presence as a serious bluesman makes the album a classic.
N.B:
TRACK 2, "It's Breaking Me Up" LISTED HERE IS THE WRONG TRACK. PLEASE REPLACE WITH THE FOLLOWING
-
it's breaking me up
TRACKS / COMPOSERS
My Sunday Feeling - Anderson
It's Breaking Me Up - Anderson [
WRONG TRACK - REPLACE WITH NEW TRACK LINK
-
A.O.O.F.C
]
Serenade To A Cuckoo - Kirk
Move On Alone - Abrahams
Cat's Squirrel - Traditional, arranged by Abrahams
Some Day The Sun Won't Shine For You - Anderson
A Song For Jeffrey - Anderson
Dharma For One - Anderson/Bunker
Beggars Farm - Abrahams/Anderson
Rock Me Baby - B. B. King
BAND
Mick Abrahams - Guitar, Vocals
Paul Burgess - Drums, Percussion
Steve Dundon - Flute, Vocals
Mike Summerland - Bass, Saxophone
ABOUT MICK ABRAHAMS
The roots of Mick Abrahams' musical career were typical of aspiring guitarists in the mid-sixties, taking in stints with R&B groups like The Hustlers, The Toggery Five, Screaming Lord Sutch, Neil Christian's Crusaders (replacing Jimmy Page) and his own McGregor's Engine. By late 1967 Mick had become a founder member of Jethro Tull, and throughout 1968 the band built up a reputation based on the already distinctive blues guitar of Abrahams and the flute playing and wild stage persona of Ian Anderson. The band's unique blend of blues, jazz and rock was reflected in their first album This Was, an immediate UK chart hit. However, having two such strong personalities as a twin focus was always going to be a recipe for musical incompatibility, and at the end of 1968 Abrahams jumped ship. After quitting Jethro Tull Mick formed his own band, called Blodwyn Pig. They released two albums "Ahead Rings Out" (1969) and "Getting To This" (1970). At that stage Blodwyn Pig looked destined for great things - but the old ogre of musical differences reared its ugly head, and Abrahams left his own band. Blodwyn Pig soldiered on for a while, but Mick's presence had been too vital a factor in their success, and the Pig died. The early seventies saw Mick on 'Top Of The Pops' and 'In Concert' on Radio One with The Mick Abrahams Band, showcasing two fine guitar-driven rock albums in (A Musical Evening With) Mick Abrahams and At Last. The band enjoyed success throughout Europe; but record company support was less encouraging and, after a short-lived Blodwyn Pig reunion in 1974 (immortalised via another Radio One live broadcast), a disillusioned Mick Abrahams effectively quit the music business. In the new millennium Mick Abrahams' recording career is busier than ever. After spending the rest of the seventies and most of the eighties in civvy street, with just the occasional appearance at charity gigs to remind us of what a great guitarist the ex-Pig was, Mick Abrahams was persuaded by the enthusiastic response of the fans to these one-off gigs to resuscitate Blodwyn Pig - and what a fine decision it has been. Far from simply trading on past glories, Mick has spent the nineties writing and recording new music, both with Blodwyn Pig and as a solo artist. 1991's "All Said And Done" featured an impressive selection of new songs and stage favourites, while 1993's Lies was a sparkling collection of self-penned tracks. The Blods' dynamic stage performance was captured on the live 1994 album All Tore Down, and the 1996 solo electric blues album Mick's Back featured four new songs alongside a number of standards. And in between he has found time to guest on a number of other artists' albums, most notably on the Peter Green tribute album Rattlesnake Guitar alongside an illustrious Who's Who of the blues. The most remarkable 1996 album though was the solo release One, which featured Mick just on acoustic guitar ("unpigged"), augmented on four tracks by the mandolin, harmonica and flute of his erstwhile Jethro Tull cohort Ian Anderson. The renewed working relationship with Anderson had started in the early 1990s with a couple of live reunions at fan conventions, and has continued with Mick making special guest appearances at Jethro Tull concerts, while Ian has even played live with Blodwyn Pig. That Ian should volunteer to play on One is as high as any testament to Mick's remarkable talents.
And still the man continues to produce new music. Mick´s brand new album "See My Way further" demonstrates what a fine songwriter Mick Abrahams is in a range of styles, from slow tear-jerking blues to acoustic finger-picking ditties to driving fist-waving rock. The current line-up for this brilliant new album has some very distinguished guest musicians such as Elliott Randall, Dave Bronze, Geoff Whitehorn and Jim Rodford to name but a few. This has to be Mick¹s finest album to date. It also marks a new direction for Mick, as this is his debut as a producer and this album is proof of his dedication to continue to make and produce great blues, country, rock and jazz influenced music that is unique and heart felt. There are plenty of good guitarists around. One of the hallmarks of a great guitarist is the development of a personal style - and the big, rich sound of Mick's rolling and tumbling licks are instantly recognisable, whether he is blasting out a blurred-finger eye-bulging rocker or making his guitar weep to a mournful slow blues - all of which impelled Record Collector recently to describe the band as the "rockin', rootin', ripsnortin' Blodwyn Pig".
The fans too have welcomed Mick back with open arms. All the old Blodwyn Pig and Mick Abrahams Band albums are now available on CD alongside the newer material, and the band continues to tour and entertain the audiences of Europe with its powerful bluesy rock and rockin' blues. www.angelfire.com/nc/brunni/mick.html
MICK ABRAHAMS BIO
(Wikipedia)
Michael Timothy 'Mick' Abrahams (born 7 April 1943, in Luton, Bedfordshire, England) was the original guitarist for Jethro Tull. He recorded the album This Was with the band in 1968, but conflicts between Abrahams and Ian Anderson over the musical direction of the band led Abrahams to leave once the album was finished. Abrahams wanted to pursue a more blues/rock direction, while Anderson wanted to incorporate more overt folk and jazz influences. He was replaced first by Tony Iommi who would leave Tull after only a few weeks and would later go on to form Black Sabbath, and then by Martin Barre who remains with Jethro Tull to this day. Abrahams went on to found Blodwyn Pig and the group recorded two albums, Ahead Rings Out and Getting to This before breaking up in 1970. Abrahams soldiered on with the short-lived Wommet, then the Mick Abrahams Band and has continued to release albums by himself and with reunited versions of Blodwyn Pig. Abrahams caused some controversy in Tull fan circles for his formation of a band called This Was in the late 1990s, which reunited the members of the first incarnation of Jethro Tull (with the exception of Ian Anderson) to perform songs from that era of Jethro Tull's music. Tull fans disapproved but Ian Anderson apparently was not too offended, as in recent years Abrahams and Anderson have guested on each other's records. Abrahams has also participated in Jethro Tull reunions as well as one-off projects and gigs over the years.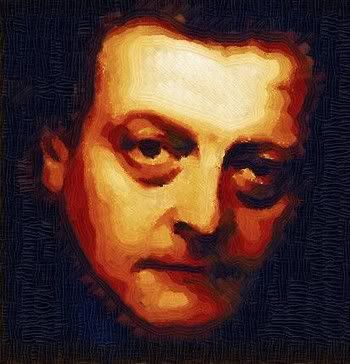 MORE ABOUT THE ARTIST
Mick Abrahams (b.Apr 7, 1943 in Luton, Bedfordshire, England) was one of the more unfortunate hard-luck stories in rock music. Best known for his work on Jethro Tull's debut album, This Was, where he played blues licks that had critics comparing him favorably to Eric Clapton, he left the group, and since then has never managed to achieve lasting success as a recording artist, or the world-class fame of his former bandmates. Leading various incarnations of his best known band, Blodwyn Pig, he has persevered over the last quarter century, and achieved some major cult recognition, especially in England. Abrahams joined his first band, the Crusaders, in 1964, alongside pianist Graham Waller, drummer (and Screaming Lord Sutch/Cyril Davies veteran) Carlo Little, and bassist Alex Dmochowski, all backing singer Neil Christian. Abrahams's musical hero was Alexis Korner, the man who -- with Cyril Davies -- brought blues to England. He was one of that legion of young guitarists, which included Brian Jones and Keith Richards, who found their way into music through Korner's groundbreaking work with Blues Incorporated. In 1965, Abrahams and Waller joined the Toggery Five, a septet whose members included drummer Clive Bunker. That group had a momentary brush with the record books when they cut a Mick Jagger-Keith Richards song as a failed single, but otherwise failed to make any lasting impression. In the summer of 1967, while playing in his next group, McGregor's Engine with Bunker, Abrahams met Ian Anderson and bassist Glenn Cornick, who were playing in a group called the John Evan Smash. After comparing notes on their shared enthusiasm for blues, they decided to form Jethro Tull. Abrahams remained with the group until November of 1968, and his guitar was very prominent in the group's sound during this period, revealing him to be one of the best among England's legions of bluesmen. Evidence of his skill, passion, and persuasiveness are all over their second single, "A Song For Jeffrey," and the album This Was. Anderson's voice and flute, however, quickly challenged Abrahams for primacy, and by the fall of 1968 Anderson had won that battle; in November, Abrahams was gone. Early in 1969, Abrahams formed his own group, Blodwyn Pig, with Jack Lancaster on saxophone, ex-McGregor's Engine member Andy Pyle on bass, and Ron Berg on drums. This was a blues band through-and-through, and even arriving on the scene in a time when London was filled with white blues players, Blodwyn Pig quickly became a critical favorite with its performances and its first album, Ahead Rings Out. Considered a classic progressive blues album, the record found a small audience in the United States, while in England it was a top 10 album. The group's second long-player, Getting To This, released a year later, was received with enthusiasm as well, and also made the British top 10. The group was riven by internal conflicts, however, as Lancaster and the other members expressed a desire to go in a somewhat different direction in their music, and for Lancaster's sax to become more prominent. Abrahams left the band in 1970, to be replaced by ex-Yes guitarist Peter Banks and guitarist/singer Larry Wallis. The group continued on under the leadership of Lancaster, although it was eventually renamed Lancaster's Bomber. Initially Abrahams formed a new group called Wommet; it was very short-lived, however, so he reorganized his career around the Mick Abrahams Band, with Walter Monaghan on bass, Bob Sargeant on guitar, keyboards and vocals, and Ritchie Dharma on drums. He released two albums on Chrysalis, Mick Abrahams and At Last, with his former Blodwyn Pig bandmate Lancaster expanding the lineup to a quintet. Neither sold very well, although Abrahams was never at a loss for paying gigs. In 1974, Abrahams reformed Blodwyn Pig with his ex-Tull bandmate Bunker, Pyle, and Lancaster, but the group only lasted a few gigs before breaking up. Meanwhile, Abrahams virtually left the music business, but not before he recorded what proved to be his biggest selling solo album of all, an instruction record entitled Learning To Play Guitar With Mick Abrahams. He continued to play occasional shows, but made his living outside of music, working as a driver, lifeguard, and financial consultant. He seemed content to play the odd impromptu show at the local pub, or for causes that mattered to him in his home town of Dunstable. Finally, in 1988, however, he reformed Blodwyn Pig with Andy Pyle back in the line-up on bass, ex-Bonzo Dog Band member Dick Heckstall-Smith and Bernie Hetherington on saxes, Bruce Boardman on keyboards, and Clive Bunker on drums. The reformed group was a success, releasing a well received album called All Said And Done. Their 1993 line-up, including new keyboardist Dave Lennox, Mike Summerland on bass, and Graham Walker on drums, released the album Lies (A New Day), Blodwyn Pig's most accomplished album ever. The group later issued a live recording from their 1993 tour (where Abrahams was reunited with Ian Anderson at one gig), entitled All Tore Down. Abrahams continues to play and record regularly, with a following in England and America with Blodwyn Pig. As of the mid-1990s, the group consisted of a quartet of Abrahams, Walker, Lennox, and Summerland, with vocalist Jackie Challoner and sax-player Nick Payne augmenting their membership in the studio. © Bruce Eder, All Music Guide