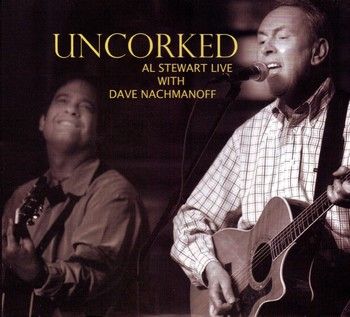 Al Stewart
&
Dave Nachmanoff
-
Uncorked
-
Live
-
2009
-
Wallaby Trails Recordings


Al Stewart with Dave Nachmanoff Uncorked Wallaby Trails WAL-1001 Play like Eddie Cochran and think like Barbara Tuchman! Al Stewart, 2009 Ask Al Stewart to sum up where he is now, musically speaking, and you re likely to wind up two steps behind where you started; this is by no means an unusual circumstance in conversation with Al, keenly aware as he is that making a leap forward often entails taking a step backward. Sometimes it s into the library stacks where the late historian Ms. Tuchman dug for material. Sometimes it s into the record stacks where the late rocker Mr. Cochran made his mark as a teenager singing his Summertime Blues so many summertimes ago. In many ways, the summertime of Stewart s 2009 much more resembled his summer of 1969 than it did the summer of 1979, when his multi-million-selling Year of the Cat and Time Passages were staples of FM radio, and he was touring with saxes, synths, singers, and all the accoutrements pop stardom brings. I don t think I ever knew how to be in front of a band, says Al, a little modestly. I always felt I was loitering there while they were doing all the work. With the release of Uncorked, Al and musical partner Dave Nachmanoff take a trip through Stewart s musical back pages, both in terms of the musical catalogue (they did have nearly 20 albums worth of songs to pick from), and in terms of performance style. After all, Al made his bones in the massively fertile folk scene that was London in the late 60s, and he numbers among his contemporaries the likes of guitar wizards Bert Jansch and John Renbourn, singer-songwriters Roy ( Hats Off To ) Harper and Richard Thompson, and a former flatmate named Paul Simon, who went on to some celebrity upon returning to America. Recorded live during a springtime East Coast swing, Uncorked is the first live acoustic disc Al s done since 1992 s Rhymes In Rooms, and both he and Nachmanoff made a conscious decision not to replicate any of the tracks from that disc, even if it meant leaving off such standards as On the Border and the two aforementioned Top 40 hits. Because I ve learned all of Al s songs, we had an opportunity to revisit some of the tunes that hadn t been featured in more recent years, says Nachmanoff. I think at this point, we can actually do three or four full shows and never play the same songs twice. And while Al usually comes in to a gig with a set list in mind, often times, we ll just throw it out and go with the flow. As a consequence, it sounds like the duo isn t merley playing well (fact is, Al s guitar work is actually even better now than it was back in the day, thanks to the acoustic touring configuration that brings his musical contributions more to the fore), it sounds like they re having fun. And if the title tracks from albums like Last Days of the Century and Bedsitter Images don t immediately conjure images of major-label milestones, that s just fine with Al. It s much more enjoyable for me to hear myself and for the audience to hear the words, says Stewart. And the audience seems to agree. The way I look at it, if I can still get everybody on their hind legs at the end of a show cheering, then I ve won. Like Uncorked itself, that s vintage Al. [from Editorial Reviews 1996-2011, Amazon.com, Inc. or its affiliates http://www.amazon.com/Uncorked-Al-Stewart/dp/B002R8MK6A]
This live recording is something of a surprise -- make that a shock, in the most positive way -- appearing 45 years into Al Stewart's professional career. From the opening notes of a medley of "Last Days of the Century" and "Constantinople," Stewart -- in partnership with guitarist/singer Dave Nachmanoff (who also produced this record) -- launches into a set with the kind of energy and enthusiasm one would more easily expect from a twenty-something neophyte than a sixty-something veteran. And the energy level never slackens, nor does the virtuosity -- the teamed acoustic guitars ripple with exquisite textures, across old songs imparted with new permutations, while the new songs are more than good enough to stand next to such fare as "Bedsitter Images," "Carol" (which gets a virtuoso guitar treatment here that makes it worth the price of the CD by itself), "Running Man" and "Old Admirals." Some of the new material, most notably "Coldest Winter," refers obliquely to vintage Stewart songs, but all of it is consistently fascinating in its own terms and imagery -- and one song, "Princess Olivia," manages to incorporate a breezy acoustic guitar vamp to the "Ode to Joy" theme from Beethoven's Symphony No. 9 that works perfectly in the exuberant context of the song, one of the most delightfully, uninhibitedly joyous of Stewart's career, and one that could have made a killer single in a different era, when there were singles to sell by artists like Stewart. This album also is decidedly different from other Stewart live recordings, of which there are many from across his career -- he has avoided including here any of his most familiar fare; there is no "Year of the Cat," "Roads to Moscow," or "Nostradamus"; only solid album fare and core repertory, a survey of a lot of the best of his material that wasn't over-exposed on the radio. In that regard, it's a special treat for longtime fans, but it's also a great way for the uninitiated to discover Stewart's work beyond the obvious hits. © Bruce Eder © 2011 Rovi Corporation. All Rights Reserved http://www.allmusic.com/album/uncorked-al-stewart-live-with-dave-nachmanoff-r1708656/review
A great blend of Al's eclectic tunes plus a few old favorites from the brilliant Scottish singer/songwriter and musician, assisted by Dave and Michael Nachmanoff . Al Stewart has been one of the world's greatest singer/songwriters for over forty years now. He deals with political, historical, and sociological issues, as well as normal standard rock radio favourites. Listen to his song, "Trains", from his "Famous Last Words" album, a song of sheer brilliance, which on the surface seems to be about the history of rail travel, but is, in fact a long narrative about the trains that carried refugees to concentration camps during the Holocaust. His great song, "Post World War Two Blues," tells about the attitudes of people after WW 2, and refers to Louis Mountbatten and Jimi Hendrix. Definitely not your average song theme. Absolutely amazing lyrics, and typical of Al Stewart's eclectic songwriting. His song, "Flying Sorcery," is the story of Amy Johnson, the brave English aviatrix who died in 1941 during WW2. Not all his songs are about war, though. Listen to his classic "Year of the Cat", Night Train To Munich", "Song On The Radio", or "If It Doesn't Come Naturally, Leave It". His songs can be humorous, melodic, rock orientated, and contain many more diverse themes and qualities too numerous to mention here. Al Stewart is one of the great "unfashionable" artists who has always "done his own thing", musically. The guy is a brilliant songwriter, and a lyrical genius. Talking about "unfashionable" artists, try and listen to some Roy Harper albums. "Stormcock" is one of his best. Roy is another "unfashionable" singer songwriter who has been around for a long time, and his creative brilliance is on a par with Al Stewart. Listen to Dave Nachmanoff's "Time Before The Fall" album, and Al Stewart's "24 Carrots" album. Search this blog for more Al Stewart releases
TRACKS
1. Last Days of the Century; Constantinople; Last Days
2. Coldest Winter
3. Warren Harding
4. News From Spain
5. Bedsitter Images
6. Midas Shadow
7. Running Man
8. Palace of Versailles
9. Auctioning Dave (story)
10. Princess Olivia
11. Life in Dark Water
12. Carol
13. Old Admirals" / [hidden story]
All songs composed by Al Stewart except Tracks 1 & 7 by Al Stewart & Peter White

MUSICIANS
Al Stewart - Guitar, Vocals
Dave Nachmanoff - Guitars, Vocals
Michael Nachmanoff - Bass guitar on "Carol"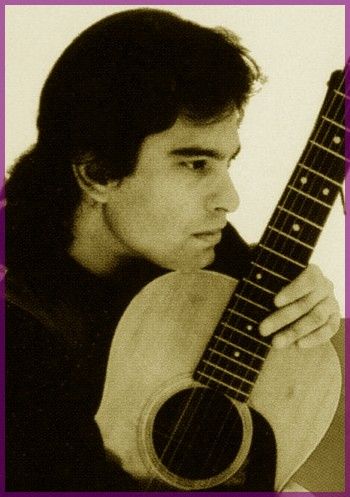 ABOUT DAVE NACHMANOFF
(WIKIPEDIA)

Dave Nachmanoff (b. July 23, 1964) is an award-winning American folk singer-songwriter and the sideman to Al Stewart ("Year of the Cat", "Time Passages"). He has been profiled with feature articles in the Richmond Times-Dispatch, The Davis Enterprise, and the San Francisco Chronicle, with mentions in the Washington Post and New York Times. At the age of ten (circa 1975) he played with Elizabeth Cotton ("Freight Train"), garnering a positive review in a local D.C. (but now defunct) paper, The Washington Star. Dave Nachmanoff is a singer-songwriter from Davis, California. He is the brother of screenwriter- director Jeffrey Nachmanoff. He earned a Ph.D. in Philosophy from the University of California, Davis. Just Plain Folks honored him with the 2001 Songwriter of the Year award. For five consecutive years he was the Susan Lucci of the South Florida Folk Festival, earning a place as a finalist before winning Best Overall in 2002. SingOut! has praised his "… heartfelt, inspired songwriting … with a delivery both biting and assured." He has several solo releases and other collaborations available, and in 2009, appears with Al Stewart on "Uncorked - Al Stewart Live with Dave Nachmanoff". Notable festivals that he has performed at include the Northern VA Folk Festival (Arlington, VA), National Folk Life Festival (DC), Napa Valley Music Festival (Napa, CA), High Sierra Festival (Bear Valley, CA), Northwest Folklife Festival (Seattle, WA), Juan de Fuca Festival of the Arts (Pt. Angeles, WA), Kerrville Festival (Kerrville, TX), Tucson Folk Festival (Tucson, AZ) and South Florida Folk Festival (Ft Lauderdale), to name a few. Notable music venues that he has performed at include The Great American Music Hall (S.F., CA), The Freight and Salvage (Berkeley, CA), Kuumbwa Jazz Center (Santa Cruz, CA), # The Palms Public Playhouse (Davis, CA), Club Passim (Cambridge, MA), The Sweetwater (Mill Valley, CA), and The Bottom Line (New York, NY), the Woodstock Opera House (Woodstock, IL) to name a few. As a side player (guitar, piano, bass, accordion and more) he's worked with Al Stewart on a regular basis, as well as many others at venues as far ranging as The Bottom Line and the Edmonton Folk Festival. He's worked with the Silcock Family on three CDs. He appeared briefly during an episode about them on the Nanny 911 television show. He's shared the stage with Cheryl Wheeler, Steve Forbert, The Pogues, America, Alison Krauss and many more.
AL STEWART BIO
(WIKIPEDIA)
Al Stewart (born Alastair Ian Stewart, 5 September 1945 in Glasgow) is a British singer-songwriter and folk rock musician. He is best known for his 1976 single "Year of the Cat" and its 1978 follow-up "Time Passages" (both of which were produced by Alan Parsons), although albums such as Past, Present and Future [1973] and Modern Times [1975] are seen as more representative of Stewart's talent as a historical wordsmith and lyrical balladeer. His current sidemen are Dave Nachmanoff (U.S., Germany) and occasionally Laurence Juber (primarily U.K. tours). Stewart was an integral part of the folk revival in Britain in the sixties and seventies. He appears throughout the musical folklore of the age - he played at the first ever Glastonbury Festival in 1970, knew Yoko Ono pre-Lennon, bought his first guitar from future Police guitarist Andy Summers and compered at the legendary Les Cousins folk club in London in the 1960s. Stewart grew up in the town of Wimborne, Dorset, England after moving from Scotland with his mother. After that, as he sings in the song Post World War II Blues (off Past, Present and Future): "I came up to London when I was 19 with a corduroy jacket and a head full of dreams." After breaking through into the London folk scene in the late 1960s and early 1970s, he moved to the United States in 1977 and recorded/produced most of his best-known work in Los Angeles, California during the late 1970s and throughout the 1980s. The 1990s were quieter for Stewart, as he released a series of live and concept albums, although the last decade has seen Stewart revive his interest in the historical ballads that brought him to fame in the 1960s and 70s, and he has produced three studio albums since 2000. His extensive back-catalogue has been released on CD and in a number of retrospective compilations, and Stewart continues to tour extensively throughout the United States and Europe. Recordings of live concerts are often made available through his fan clubs, chronicling his 43-year career. As of February 2009[update], he has resided in Los Angeles. Stewart's first record was the single "The Elf" (backed with a version of the Yardbirds' "Turn into Earth"), which was released in 1966 on Decca Records, and included guitar work from Jimmy Page (later of the Yardbirds and Led Zeppelin), the first of many leading guitarists Stewart worked with, including Richard Thompson, Tim Renwick and Peter White. Stewart then signed to Columbia Records (CBS in the UK), for whom he released six albums. The first four of these attracted relatively little commercial interest, although they contain some of Stewart's most incisive and introspective songwriting, and he became popular on the university circuit. Stewart's debut album Bed-Sitter Images was released on LP in 1967; a revised version appeared in 1970 as The First Album (Bed-Sitter Images) with a few tracks changed, and the album was reissued on CD in 2007 by Collectors' Choice Music with all the songs from both versions. Love Chronicles (1969) was notable for the 18-minute title track, an anguished autobiographical tale of sexual encounters that was the first mainstream record release ever to include the word "fucking". It was voted "Folk Album of the Year" by the UK music magazine, Melody Maker, and also features Jimmy Page on guitar. His third album, Zero She Flies followed in 1970 and included a number of shorter songs which ranged from acoustic ballads and instrumentals to songs that featured electric lead guitar. These first three albums (including The Elf) were later released as the two CD set To Whom it May Concern: 1966–70. Orange (1972) was very much a transitional album, combining songs in Stewart's confessional style with more intimations of the historical themes that he would increasingly adopt (e.g. "The News from Spain", with its prog-rock overtones, including dramatic piano by Rick Wakeman). The fifth release, Past, Present and Future (1973), was Stewart's first album to receive a proper release in the United States, via Janus Records. It echoed a traditional historical storytelling style and contained the song "Nostradamus," a long (9:43) track in which Stewart tied into the re-discovery of the claimed seer's writings by referring to selected possible predictions about twentieth century people and events. While too long for mainstream radio airplay at that time, the song became a hit on many U.S. college/university radio stations, which were flexible about running times. Such airplay helped the album to reach #133 on the Billboard album chart in the US. Other songs on Past, Present and Future characterized by Stewart's 'history genre' mentioned American President Warren Harding, World War II, Ernst Röhm, Christine Keeler, Louis Mountbatten, and Stalin's purges. Stewart followed Past, Present and Future with Modern Times (1975), in which the songs were lighter on historical references and more of a return to the theme of short stories set to music. Significantly, though, it was the first of his albums to be produced by Alan Parsons, and Allmusic regard it as his best. While it failed to produce any hit singles, it received substantial airplay on album oriented stations and reached #30 in the US. Stewart's contract with CBS Records expired at this point and he signed to RCA Records for the world outside North America. His first two albums for RCA, Year of the Cat (released on Janus in the U.S., then reissued by Arista Records after Janus folded) and Time Passages (released in the U.S. on Arista), set the style for his later work, and have certainly been his biggest-selling recordings.[7] Both albums reached the top ten in the US, with "Year of the Cat" peaking at #5 and "Time Passages" at #10, and both title songs became top ten singles in the US ("Year of the Cat" #8, and "Time Passages" #7). Meanwhile "Year of the Cat" became Stewart's first chart single in England, where it peaked at #31. The overwhelming success of these songs, both of which still receive substantial radio airplay on classic-rock/pop format radio stations, has later overshadowed the depth and range of Stewart's body of songwriting. Stewart himself has frequently expressed disappointment with the quality of his recordings during this era, commercial success notwithstanding. Stewart then released 24 Carrots (#37 US 1980) and his first live album Live/Indian Summer (#110 US 1981), with both featuring backing by Peter White's band Shot in the Dark (who released their own unsuccessful album in 1981). While "24 Carrots" did produce a #24 single with "Midnight Rocks," the album sold less well than its two immediate predecessors. After those releases, Stewart was dropped by Arista and his popularity declined. Still, despite his lower profile and waning commercial success, he would continue to tour and record albums. There was a four year gap between his next two albums Russians and Americans (1984) (which was highly political) and the upbeat pop-orientated Last Days of the Century (1988), which appeared on smaller labels and had lower sales. Stewart followed up with his second live album, the acoustic Rhymes in Rooms (1992), which featured only himself and Peter White, and Famous Last Words (1993), which was dedicated to the memory of the late Peter Wood (famous for co-writing "Year of the Cat"), who died the year of its release. Stewart followed these up with concept albums, with Between the Wars (1995), covering major historical and cultural events from 1918 to 1939, such as the Versailles Treaty, Prohibition, the Spanish Civil War, and the Great Depression and Down in the Cellar (2000), covering the aspects of wine, one of Stewart's areas of enthusiasm and expertise. In 2005, he released A Beach Full of Shells, followed in 2008 by Sparks of Ancient Light. He continues to tour the United States and Europe, along with guitarists such as Laurence Juber and Dave Nachmanoff, whilst also finding time to pursue his hobby of collecting fine wines. Stewart's historical work includes songs such as "Fields of France", from the album Last Days of the Century, about World War I pilots, "In Red Square", from Seemed Like a Good Idea at the Time, about the Soviet Union , "The Palace of Versailles", from Time Passages, about the French Revolution, and "Sirens of Titan", from Modern Times, a musical precis of Kurt Vonnegut's novel of the same title.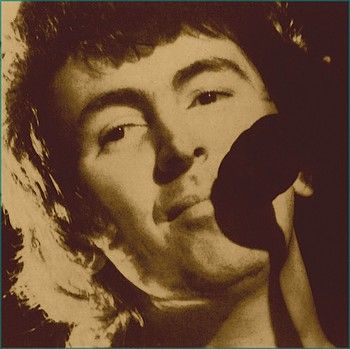 MORE ABOUT
AL STEWART

Glasgow-born Al Stewart has been an amazingly prolific and successful musician across 40 years and counting (as of 2009), working in a dizzying array of stylistic modes and musical genres — in other words, he's had a real career, and has done it without concerning himself too much about trends and the public taste. He's been influenced by several notables, to be sure, including his fellow Scot (and slightly younger contemporary) Donovan, as well as Ralph McTell, Bob Dylan, and John Lennon — but apart from a passing resemblance to Donovan vocally, he doesn't sound quite like anyone else, and has achieved his greatest success across four decades with songs that are uniquely his and impossible to mistake. Stewart was born in Glasgow, Scotland, in 1945, and was swept up a decade later in the skiffle boom that took young Britons by storm — he decided to take up guitar after hearing Lonnie Donegan's music. By the early '60s, his family was living in Bournemouth, and he joined a local band, the Trappers, in 1963, and was already writing songs by that time. He was an admirer of the Beatles as their fame swept out of Liverpool and across the country, and even managed once to get backstage to meet John Lennon and play a few notes for him, at one of their Bournemouth performances. He studied guitar with Robert Fripp, no less, and later played keyboards in a band called Dave La Caz & the G Men, who managed to open for the Rolling Stones at the outset of the latter's career in 1963. A true milestone for Stewart took place when Dave La Caz & the G Men recorded one of his songs, "When She Smiled," in early 1964. It was around this time that Stewart discovered the music of Bob Dylan, who was in the midst of his "protest" song phase — what he referred to as his finger-pointing songs. The mix of topicality, folk melodies, and the growing prominence of rock instrumentation that he heard in Dylan's music inspired Stewart, who was now prepared to devote as much energy to composition as he had to performing. He went so far as to cut a demo single of Dylan's "The Times They Are A-Changin'" backed with one of his originals, entitled "The Sky Will Fall Down." Though nothing came of it directly, the demo and the song, and the tenor of the times, inspired Stewart to head to London in search of success. He failed to interest anyone in recording him or his topical song "Child of the Bomb" — the "Ban the [H] Bomb" movement in England being a hugely popular and urgent cause at the time — and retreated to performing for a time, as part of the burgeoning London folk scene, which was already home to such figures as Davy Graham, Martin Carthy, and Isla Cameron. He fell in with some of the younger figures on the scene, playing shows with Bert Jansch, Ralph McTell, and Sandy Denny, and also shared living quarters for a time with a visiting American named Paul Simon, from New York, who had already recorded an album, as well as numerous singles with a partner, and was immersing himself in the English folk scene. His friendship with Simon led to Stewart's first gig as a session musician on record, playing guitar on the song "Yellow Walls" from Jackson C. Frank's album Blues Run the Game, which Simon produced. By this time, Stewart had also appeared on the BBC, and was playing better gigs and starting to be noticed. Finally, in 1966, he was signed to Decca Records to cut a single featuring an original of his, "The Elf," on the A-side (the B-side, oddly enough, was his rendition of the recent Yardbirds LP cut "Turn into Earth" — even more curiously, in terms of coincidence, future Yardbirds guitarist Jimmy Page was one of the players on those sessions). Stewart's single was not a success, though the composition has the distinction of being one of the earlier — if not the earliest — pop songs inspired by J.R.R. Tolkien's Lord of the Rings. Stewart was undaunted, and he remained part of the thriving London music scene, and his efforts paid off in 1967 when CBS Records, the U.K. division of Columbia Records in America (which couldn't use the "Columbia" name in England, as it was the property of a division of EMI) signed him to record his debut album, Bedsitter Images. The latter was a superb showcase for Stewart's songwriting, but not for the sound he visualized for his music — heavily orchestrated and, in his eyes, grotesquely over-produced, he felt his voice and even his songs were lost amid the densely layered accompaniments. But the record generated a massive amount of publicity for him, and put Al Stewart on the pop music map as a contender, and someone worth watching and hearing. By then, he was known to the music journals, and at his performances he could show off his songs his way (and one of his shows in 1968 featured accompaniment by no less than his former teacher Robert Fripp and several others who would figure large in a group called King Crimson a year or so later). In 1969 came a second album, Love Chronicles, whose epic title track broke ground among respectable recordings for its use of language (a colloquial term for intercourse) as well as running-time barriers, and included Fairport Convention among the backing musicians. Stewart's writing had already showing a remarkable degree of growth from what were hardly modest beginnings, at least in terms of ambition — his songs were increasingly coming across as something akin to "sung" paintings, mixing topicality, a command of detail and imagery, and distinctive use of language. But with Zero She Flies he took a major step forward with the song "Manuscript," which was his first to draw extensively from history, and also to incorporate sea images. These were elements that would all manifest themselves ever more strongly in his work across the decades to come. Following the release of Orange in 1972, he would turn away from the deeply personal songs and devote an increasing part of his music to sources out of history, plunging into such subject matter in the first person, as almost a musical precursor to Quantum Leap. Stewart made the leap in October of 1973 with the release of Past, Present and Future, an LP's worth of songs that would explore past lives (and the future by way of the past, on "Nostradamus"). The latter song and "Roads to Moscow" also gave him his first major exposure in America, where FM and college radio stations quickly picked up on both songs. Suddenly, from being all but unknown on the far side of the Atlantic, Stewart had a serious cult following on American college campuses, especially in the Northeast (where New York's WNEW-FM radio gave all of Past, Present and Future, and especially the two songs in question, lots of airplay). He followed this up in the fall of 1974 with Modern Times, produced by Alan Parsons, which was thick with contemporary, historical, and literary references. It would be a full year before his next album showed up, but when it did, that record completely altered the landscape under Stewart's feet, and far beyond as well. Year of the Cat (1975) turned Al Stewart from an artist with a wide cult following at America's colleges into a fixture on AM radio, the title song rising into the Top Ten in the U.S. and, ultimately, around most of the world. In the United States, in an effort to capitalize on his sudden fame — as not only "Year of the Cat" but "On the Border" also charted high — a double album of tracks from his four prior British LPs was issued. And in the fall of 1978, Time Passages, his newest album, was released to great success, including a Top Ten single for the title track. A year of touring to huge audiences around the world followed, all of it very strange when one considers how far removed from the dominant late-'70s sounds of punk, disco, and new wave Stewart's music was. In the summer of 1980 came his next album, 24 Carrots, but neither it nor any of the singles pulled from it were ever able to repeat the success of those three prior LPs or their accompanying 45s. Indian Summer (1981), a mixed live and studio album, also failed to perform up to expectations. Stewart, who had been a mainstay of Arista Records in America for the last three years of the 1970s, was dropped by that label soon after Indian Summer's release. He didn't disappear, however, either on record or in concert, and continued to tour and record. The much more overtly political album Russians & Americans (1984) and the lighter Last Days of the Century (1988) kept his name out there, and he also recorded another concert album, the all-acoustic Rhymes in Rooms (1992). And in an increasingly rare sort of gesture, in 1993 he released Famous Last Words, and album dedicated to the late Peter Wood, who had co-written "Year of the Cat." He also continued to explore history in song with Between the Wars (1995), which dealt with events between 1918 and 1939. Stewart's 21st century recordings include A Beach Full of Shells (2005) and Sparks of Ancient Light (2008). When he isn't recording or touring, he keeps busy with his hobby of collecting fine, rare wines. His post-1980 work is less easy to find than compilations of his hits from the mid- to late '70s, which are downright ubiquitous, and in 2007 his British CBS albums were released on CD in America through Collectors' Choice. Stewart was also given the comprehensive box set treatment by EMI in 2005 with the five-CD set Just Yesterday. © Bruce Eder, allmusic.com