Rickie Lee Jones
-
Flying Cowboys
-
1989
-
Geffen Records
Flying Cowboys is an album by Rickie Lee Jones, released in September 1989 and produced by Walter Becker of Steely Dan. After the release of The Magazine in 1984, Jones retreated from the limelight. She married a French musician, Pascal Nabet-Meyer, and gave birth to a daughter, Charlotte, in 1988 while working on her fourth full-length studio album. Jones had been writing and working on new material for several years before the recording work commenced in 1988, with Becker as producer. Jones had expressed admiration for the work of Steely Dan, particularly their album The Royal Scam (1976). - [from Wikipedia]
St Petersburg Times, Oct.13, 1989 (4/5) - "[She] embraces adulthood and real life without sacrificing her cool, bohemian edge.": Time, Oct.23, 1989 - "In Flying Cowboys...she sets down a kind of mystical confessional, full of allusive autobiography and reflective nonchalance. It has the breadth of an important book and the emotional impact of great rock 'n' roll." : Rolling Stone, Nov.2, 1989 (4/5)- "While it explores a wealth of themes and musical styles, the album unfolds with the ongoing grace of one long song. What provides unity to the album's varied elements is its seductive rhythmic flow, the down-home surrealism of Jones's lyrics, the clarity and intelligence of Walter Becker's production and, of course, the sensual elasticity of Jones's extraordinary singing." : New York Times, Dec.24, 1989 - Best of 1989 - "Ms. Jones's newest suite of enigmatic dream songs drenched in personal mythology is an eccentric tour de force, as rich in imagery as it is self-dramatizing."
Like only a handful of her contemporaries, Rickie Lee Jones creates music that defies clear-cut labeling. You can hear elements of old-school country, jazz, and a Fleetwood Mac-esque brand of pop in her tunes. Clearly though, her music is lyric driven, and FLYING COWBOYS is no exception. Each tune is poetic, and the passion of Jones's singing supports songs about loneliness and despair, and, alternately, the occasional ode to triumph and joy. The latter is best epitomized by the first track on the album, "The Horses," a gorgeous song dedicated to Jones's daughter. Producer Walter Becker places his distinctive stamp on FLYING COWBOYS. Employing many of Becker's longtime associates (including saxophonist Bob Sheppard, who shines on "Don't Let the Sun Catch You Crying"), and other elite Los Angeles studio pros, the record carries that signature, studio-honed sound that he helped to define with Steely Dan. © 1996 - 2010 CD Universe http://www.cduniverse.com/search/xx/music/pid/1026716/a/Flying+Cowboys.htm
Five years after the disappointing The Magazine, Rickie Lee Jones returned to form with Flying Cowboys, which shared much of the playful, childlike charm of her debut, Rickie Lee Jones, and some of the musically diffuse, lyrically ambitious form of its follow-up, Pirates. From the opening track, "The Horses," which suggested a mother's delight with her child as much as a lover's devotion, Jones reintroduced the joyous tone of her early work as well as establishing the Western theme that would run through the album — cowboys, rodeos, horses, deserts — without adding up to an actual storyline. The easy rhythms and lazy, flexible singing on the first few songs were reminiscent of Laura Nyro's work with Labelle on their Gonna Take a Miracle album, after which Jones branched out into reggae and folk-blues, coming up with an affectionate bluesman voice on "Ghost Train." "Satellites," the college radio hit, used the sprung rhythms and surprising choral parts familiar from her popular early songs. If Jones could be obscure and unfocused as a writer, that weakness was also her strength, since it was an expression of the imagination that also produced her most striking musical effects. Producer Walter Becker may have helped keep things from getting as grandiose as they had on The Magazine, but it was really the artist herself who managed to rein in from that album's self-importance. If what resulted was not as accomplished as Pirates, it was the most accessible and enjoyable music Jones had made since her debut. © William Ruhlmann © 2010 Rovi Corporation. All Rights Reserved http://www.allmusic.com/cg/amg.dll?p=amg&sql=10:j9fixq95ldae
A wonderful album, lyrically and musically. Some of the musicians on this album include Buzz Feiten, Dean Parks, Greg Phillinganes, Michael Omartian, and Randy Brecker. The great Walter Becker produced the album. He plays bass on "Flying Cowboys", and co-wrote "The Horses" with Rickie. The "Immortal" Roger Nichols had a hand in the mixing. The album has the unique Walter Becker/Steely Dan stamp all over it, and is
VHR by A.O.O.F.C.
Read Rickie's bio
here
@and watch her video of "Flying Cowboys" @
RLJ/FC
Check out RLJ's 1979 s/t album, and also her brilliant "The Evening of My Best Day" album.
TRACKS / COMPOSERS
A1 The Horses - Rickie Lee Jones, Walter Becker 4:47
A2 Just My Baby - Rickie Lee Jones, Pascal Nabet-Meyer 4:44
A3 Ghetto Of My Mind - Rickie Lee Jones, Pascal Nabet-Meyer 6:12
A4 Rodeo Girl - Rickie Lee Jones 4:50
A5 Satellites - Rickie Lee Jones 4:54
A6 Ghost Train - Rickie Lee Jones 4:16
B1 Flying Cowboys - Rickie Lee Jones, Pascal Nabet-Meyer, Sal Bernardi 5:02
B2 Don't Let The Sun Catch You Crying - Freddie Marsden, Gerry Marsden, Leo Maguire, Les Chadwick 4:13
B3 Love Is Gonna Bring Us Back Alive - Rickie Lee Jones, Pascal Nabet-Meyer 4:51
B4 Away From The Sky - Rickie Lee Jones 5:30
B5 Atlas' Marker - Rickie Lee Jones 5:58
CREDITS
Synthesizer, Guitar, Vocals; All instruments on A4 - Rickie Lee Jones
Guitar - Buzz Feiten (tracks: A1, A3, A5, B3) , Dean Parks (tracks: A1 to A3, A5, B1, B4, B5), Sal Bernardi on B1
Bass - Walter Becker on B1, Rob Wasserman on B2, Neil Stubenhaus (tracks: A1, A3, A5, B3, B5), Bass - Ed Alton on A2
Drums - John Robinson (tracks: A1, A3, A5, B3) , Peter Erskine (tracks: B1, B5)
Drum Programming - Chris Dickie on A4
Percussion - Bob Zimmitti (tracks: A3, A5), Michael Fisher on A2, Paulinho Da Costa on B2
Programmed By, Percussion - Pascal Nabet-Meyer on B5
Keyboards - Greg Phillinganes (tracks: A1, A3, A5)
Organ [Hammond B3] - Greg Mathieson on B3
Organ - William "Smitty" Smith on A1
Piano - Michael Omartian on A1
Saxophone - Bob Sheppard (tracks: A5, B2)
Saxophone [Tenor] - Marty Krystall on B3
English Horn, Clarinet - Marty Krystall on B1
Trumpet - Vince Mendoza on B1, Randy Brecker on B5
Vibraphone - Gary Coleman on A2
Effects - Jim Keltner on A6
Programmed By - Michael Bernard (tracks: A6, B2, B5)
Mastered By - Chris Bellman (tracks: A2, B3)
Mixed By - Greg Penny , Roger Nichols
Producer - Walter Becker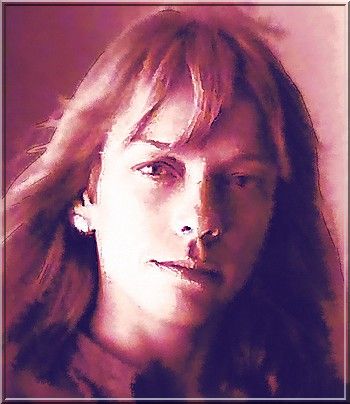 BIO
Once touted as the natural successor to Joni Mitchell, singer/songwriter Rickie Lee Jones proved no less idiosyncratic or mercurial; like Mitchell, Jones experienced significant commercial success at the outset of her career, but a restless creative spirit — combined with a stubborn refusal to fit comfortably into any one musical niche — sealed her ultimate destiny as that of a highly regarded cult heroine. Jones was born on November 8, 1954, in Chicago, but the volatile relationship between her mother and father resulted in an upbringing that led her everywhere from Phoenix, AZ, to Olympia, WA, where an expulsion ended her school career. As a teen, Jones began drinking heavily, and eventually she left home and began drifting up and down the West Coast before settling in Los Angeles in the mid-'70s. There she worked a series of waitressing jobs while occasionally performing in area clubs, where she sang and honed her unique, Beat-influenced spoken word monologues. She also began a relationship with fellow boho Tom Waits. Her first measure of success was as a songwriter; after her friend Ivan Ulz sang Jones' composition "Easy Money" over the phone to Lowell George, the ex-Little Feat frontman included it on his album Thanks I'll Eat It Here. Then in 1978 Jones' four-song demo came to the attention of Warner Bros. executive Lenny Waronker, who enlisted Russ Titleman to co-produce her self-titled 1979 debut LP. Spurred by the success of the jazz-flavored hit single "Chuck E's in Love," Rickie Lee Jones became a smash both commercially and critically, earning praise for Jones' elastic vocals, vivid wordplay, and unique fusion of folk, jazz, and R&B. With 1981's follow-up, Pirates, she gave early notice that her music would not sit still; employing longer and more complex song structures, her lyrics tackled themes of evolution, change, and death. Two years later, she returned with Girl at Her Volcano, an EP collection of live jazz standards and studio outtakes; with 1984's The Magazine, she made another left turn, teaming with composer James Newton Howard for her slickest, most synth-driven outing to date. Problems with alcohol, business difficulties, and the birth of a daughter effectively sidelined Jones for much of the decade; she did not resurface until 1989's sterling Flying Cowboys, produced by Steely Dan's Walter Becker and recorded with the aid of the wonderful Scottish trio the Blue Nile. Don Was took over the production reins for 1991's Pop Pop, on which Jones covered ballads ranging in origin from Tin Pan Alley to the Haight-Ashbury while backed by jazz players including Charlie Haden and Joe Henderson. After 1993's Traffic from Paradise, she embarked on an acoustic tour; Naked Songs, a document of those unplugged shows, followed in 1995. Ghostyhead was released in 1997 and the standards record It's Like This appeared three years later. She returned to original material in 2003 with The Evening of My Best Day, an album that expressed her anger with contemporary American politics. During the summer of 2005, Rhino released the three-CD anthology Duchess of Coolsville. Two years later, The Sermon on Exposition Boulevard, a stunning collection of songs based on friend Lee Cantelon's 1997 book The Words, came out. Balm in Gilead followed in 2009. © Jason Ankeny © 2010 Rovi Corporation. All Rights Reserved http://www.allmusic.com/cg/amg.dll?p=amg&sql=11:kifexqe5ldse~T1