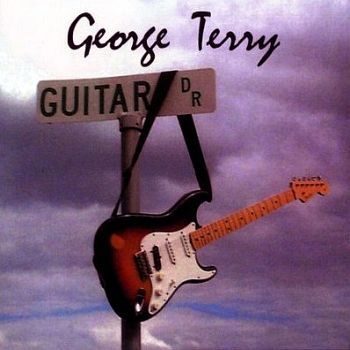 George Terry
-
Guitar Dr
-
2005
-
Terrytunes, Inc.
Blues Rock and Ballads from Eric Clapton's first band guitar pal George Terry. Starting off as a studio musician in the late 1960's, George Terry started a band with Eric Clapton after recording the 461 Ocean Blvd. album in 1973. Eric recorded four of George's songs, "Mainline Florida", "Lay Down Sally", "Don't Blame Me", and "Let Me Stay" which was not released by Eric and is on George's Guitar Drive CD. The Bellamy Brothers had a hit with George's song "What'll I Do". They did a video with George and were nominated as Country Duo of the Year at the CMA and the ACM Awards. Here are some of the better known artists George Terry has done recordings with: Buddy Miles, Mike Bloomfield , Aretha Franklin , Joe Cocker , Freddie King , The Bellamy Brothers , ABBA, Dionne Warwick , The Bee Gees, The Rolling Stones, Bob Dylan, and Stephen Stills. George has recorded 15 albums with Eric Clapton including "461 Ocean Boulevard ","EC Was Here", and "Slowhand". Guitar Drive is a CD with a variety of songs by George Terry including "Let Me Stay" that was done with the original Eric Clapton Band in the 1970's. Jamie Oldaker/Drums, Dick Simms/B3, Carl Radle/Bass, Eric Clapton played and also sang the end chorus of the song, with George Terry on the lead vocal and electric guitars. This is the first CD George has recorded as a solo artist. A rare find for the INDIE market! © http://www.cdbaby.com/cd/gterry
George Terry was born in Philadelphia, Pennsylvania in 1950. A guitarist, he began his career as session musician in the late 1960s. George was a studio musician at Criteria Studios in Miami, Florida when he was first introduced to Eric Clapton in 1970. Prior to signing on with Eric for the 461 Ocean Boulevard sessions in 1974, he worked extensively with Simon & Garfunkel, Sonny & Cher, Neil Diamond and on Bill Wyman's solo efforts. In a 1976 interview, George said he was working in a studio next to Eric's and Eric invited him to jam "when he got bored with his stuff." This evolved in Terry's participation on the 461 Ocean Boulevard Sessions and becoming a member of the band. During those sessions, Eric recorded four of George's songs: "Mainline Florida," "Lay Down Sally," "Don't Blame Me," and "Let Me Stay." The latter was not used on the album. During some of Eric's 1970s tours, George handled the bulk of the soloing and sang back-up vocals. His association with Eric ended in 1978 when he returned to Florida and session work. © 2014 WHERE'S ERIC! THE ERIC CLAPTON FAN CLUB MAGAZINE http://www.whereseric.com/the-vault/biographies-band-members-and-collaborators/terry-george
Great underrated album from the great Philadelphia born guitarist, George Terry. George may not be a household name, but in his earlier days he played with Joe Bonamassa and later on with many of the greats in rock music and other genres. George has said that, "After all is said and done, it's the songwriters I would most wish to perform with… and at the top of the list is Paul McCartney". Listen to Freddie King's "Burglar" album featuring George Terry
[
All tracks @ 320 Kbps: File size = 114 Mb
]
TRACKS
1. That Ain't You 3:57
2. It's Only Make Believe 3:45
3. She's My Harley Davidson 3:54
4. Let Me Stay 4:12
5. Don't Ask Me 6:06
6. Off To See The Moon 4:15
7. Long Way Down 3:40
8. Only Love Can Save Me Tonight 4:16
9. All Possible Dreams 4:04
10. It's Alright 3:30
11. Wild Life 3:30
12. You Blame It All 3:41
13. Get It Right 2:21
All tracks composed by George Terry
MUSICIANS
George Terry - Guitars, Lead Vocals
Eric Clapton - Guitar, Vocals on "Let Me Stay" (End Chorus)
Carl Radle - Bass
Dick Simms - B3 Organ
Jamie Oldaker - Drums
SHORT BIO
(WIKI)
George E. Terry (born in 1950) is an American blues rock and rock and roll guitarist best known for his live and studio work with Eric Clapton during the 1970s. He is also known for his studio work with a number of other artists, including ABBA, the Bee Gees, Joe Cocker, Andy Gibb, Freddie King, Diana Ross, Stephen Stills, and Kenny Rogers. Much of this work came through Terry's association with Bee Gees member Barry Gibb, who was in high demand as a producer in the 1980s. Prior to joining Clapton's band, Terry was already a well-established South Florida guitarist and session musician, and had played with several notable bands including "GAME" who released two albums in 1970 and 1971. Terry was the group's featured lead guitarist and bassist, and wrote several songs on both albums.Clapton recorded three of Terry's songs: Mainline Florida, Lay Down Sally, and Don't Blame Me. Terry was a member of Clapton's studio and touring band until it was dissolved in 1979. Terry's song What'll I Do with the Bellamy Brothers received heavy radio airplay. Terry released a solo album in 2004, entitled Guitar Drive.