Paul Rodgers
-
Now
-
1997
-
SPV
Paul Rodgers, "The Voice," does not need promotion on this site. He is already recognized as one of the greatest ever rock vocalists. It is also sometimes forgotten how adept his guitar playing is. This album is here to remind people of how good blues rock can be. "Now" is arguably not Paul's "best" work. It's true that he has written stronger songs, but the album sure is a valuable lesson for many of today's rock vocalists. There is also a terrific back-up band on this album, which includes the talented guitarist, Geoff Whitehorn, who played with Backstreet Crawler. Paul has played with many groups, including Free, Bad Company, and The Firm. Normally it would be said that Paul has played with many of the greatest rock musicians ever born. That statement can be reversed to say that many of the greatest rock musicians have played with and been influenced by Paul Rodgers. Here's a few "unknowns" - Jeff Beck, Buddy Guy, Dave Gilmour, Brian May, Eric Clapton, and Jimmy Page ! Paul is a living legend. His ""All Right Now" co-written with Andy Fraser, is up there with "Freebird," "Stairway To Heaven," "Bohemian Rhapsody," "Good Vibrations" or "Hey Jude," as one of the greatest all time rock classics. If you haven't already done so, listen to Free's classic "Fire And Water" album, Bad Company's brilliant"10 From 6" album, and Paul Rodgers incredible "Live in Glasgow" recording. N.B: "Now" was also released as a nine track vinyl lp on SPV UK in 1997. The album is also available on a double CD, "Now & Live" album, which contains the 1997 album and 'Paul Rodgers Live - The Loreley Tapes',recorded in Germany on July 8th, 1995, which has been available as an "unofficial" recording for some years now.
TRACKS
"Soul Of Love" – 4:51
"Overloaded" – 3:16
"Heart Of Fire" – 4:13
"Saving Grace " (Rodgers/Schon/Whitehorn) – 4:51
"All I Want Is You" – 5:33
"Chasing Shadows" – 4:43
"Love Is All I Need" – 5:57
"Nights Like This" – 5:19
"Shadow Of The Sun" – 5:23
"I Lost It All" – 5:53
"Holding Back The Storm" (Rodgers/Rodriguez)– 4:54
All tracks composed by Paul Rodgers, except where stated.

MUSICIANS
Paul Rodgers vocals, rhythm guitar, piano
Geoff Whitehorn guitar [ Played with Backstreet Crawler ]
Jaz Lochrie drums [ Played with Go West ]
Jim Copley drums [ Played with Jeff Beck ]
BIO
In a career that now spans three decades, vocalist, guitarist, and songwriter Paul Rodgers and his various groups have sold in excess of 125 million records around the world. Best known for his expressive vocals on songs that have become rock & roll staples, like "All Right Now," "Feel Like Makin' Love," "Can't Get Enough," and "Rock 'n' Roll Fantasy," Rodgers has been cited by dozens of 1970s and '80s rock groups and musicians as a major influence. U.S. groups like the Black Crowes and Guns N' Roses have cited Rodgers and his various groups -- Free, Bad Company, the Firm, the Law -- as an influence on their styles. As a vocalist and songwriter, Rodgers had great admiration and respect for the classic African-American blues and R&B vocalists. Rodgers credits his father for buying him a guitar in his youth, but he later taught himself bass and piano as well. He began writing songs when he was in his early teens, before he had mastered any instrument. Rodgers began playing out in clubs around Middlesborough, in northern England, when he was 13, taking singers like Rod Stewart as his role models. Right after he left school, he set out for London in a van with a band called the Roadrunners. The van broke down en route, and while the other members hitchhiked back north, Rodgers went south to London. After a short time he returned home to his parents, who were supportive of his musical endeavors. But having seen the club scene in London, he became determined to go back and make his mark there. Returning to London, he formed the blues band Brown Sugar, deciding to see how far he could go as a vocalist, songwriter, and guitarist. In the mid- and late '60s, London was in the midst of a huge blues revival, and Rodgers had the opportunity to see Muddy Waters and dozens of other American blues musicians perform at London's Marquee Club and other blues and R&B venues. Seeing Waters live had a lasting effect on Rodgers, and his early experiments, Brown Sugar and Free, started out as blues bands. Rodgers was working with Brown Sugar when guitarist Paul Kossoff heard him sing. Kossoff was so impressed with Rodgers' voice, the two decided to create a new band, joined by Simon Kirke on drums and bassist Andy Fraser. After seeing them at the Nags Head Pub in Battersea, Britain's godfather of blues, Alexis Korner, suggested they call themselves Free. A song Rodgers co-wrote with Fraser, "All Right Now," hit number one in 20 territories around the world in 1970. The song remains a rock staple, having been entered into ASCAP's "One Million" airplay singles club. By the early '70s, Free was one of the biggest-selling British blues-rock groups; by the time the band dissolved in 1973, they had achieved an uncanny level of superstar success: they had sold more than 20 million albums around the world and had played more than 700 arena and festival concerts. In 1973, Rodgers formed Bad Company, then a prototype "supergroup," with King Crimson bassist Boz Burrell, Mott the Hoople guitarist Mick Ralphs, and Free drummer Simon Kirke. But this time, Rodgers learned from the mistakes he'd made with Free; he was determined to have bandmates who shared his musical vision -- the overnight success that Free experienced put undue pressures on the personalities in the band. Rodgers contacted Peter Grant, Led Zeppelin's notorious manager, who was fortuitously starting Swan Song Records, the group's vanity label. By the close of the 1970s, Bad Company had recorded six multi-platinum albums, which spurred classic blues-rock and rock staples like "Can't Get Enough," "Feel Like Makin' Love," "Shooting Star," and "Rock 'n' Roll Fantasy." By the time Bad Company called it quits, they had played to over ten million people around the world and sold 30 million albums. Other highlights of Rodgers' career include a show-stopping version of Otis Redding's "Sittin' on the Dock of the Bay" at Atlantic Records' 40th anniversary party at Madison Square Garden in 1988, and his formation of a new group with Jimmy Page of Led Zeppelin, the Firm, in the mid-'80s. Following that band's two albums, Rodgers formed the Law with former Small Faces/Who drummer Kenny Jones. Since the early '80s, Rodgers has also released a handful of solo albums. They include Cut Loose (1983) and The Morning After the Night Before/Northwind (1984), both for Atlantic Records. His 1990s output includes Muddy Water Blues: A Tribute to Muddy Waters (1993, Victory Records) and The Hendrix Set, a mini-CD released that same year. Muddy Water Blues was nominated for a Grammy and features guest performances by Slash, Richie Sambora of Bon Jovi, Jeff Beck, Steve Miller, Buddy Guy, and Pink Floyd's David Gilmour. More recently, Rodgers put together a backing band featuring guitarist Geoff Whitehorn, bassist Jaz Lochrie, and drummer Jim Copley, recording Paul Rodgers Live (1996) and Paul Rodgers Now (1997) for the New York-based Velvel Records. After a Bad Company reunion in 1999, Rodgers switched over to CMC International, issuing the album Electric in 2000. In 2007 Eagle Rock Entertainment released Live in Glasgow, taken from the October 13, 2006, concert at Clyde Auditorium in Scotland. Released on both CD and DVD, it highlighted both Bad Company and Free material, some of which Rodgers hadn't performed in 35 years. © Richard Skelly, All Music Guide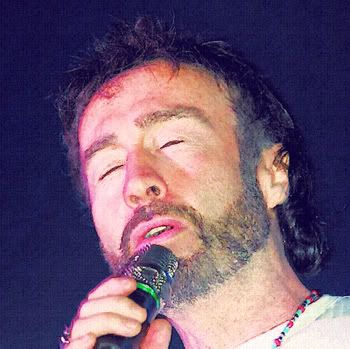 BIO (Wikipedia)
Paul Rodgers, (born December 17, 1949) is an English rock singer-songwriter best known for being a member of Free and Bad Company. Both bands experienced big international success in the 1970s. Before establishing a career as a solo artist, he was also a member of The Firm and The Law. He has recently toured and recorded with Queen. Rodgers was born in the northern English town of Middlesbrough. He played in local band The Roadrunners, which just before leaving Middlesbrough for the London music scene changed its name to The Wildflowers. Other members of this band were Micky Moody (later of Whitesnake) and Bruce Thomas (later of Elvis Costello and The Attractions). Rodgers appeared on the British music scene in 1968 as singer/songwriter for bluesy rockers Free. In 1970, they shot up the international radio charts with All Right Now, which Rodgers wrote with the group's bassist Andy Fraser. It was a number one hit in more than 20 territories and recognised by ASCAP in 1990 for receiving more than a million radio plays in the US alone. The song played a pivotal role in introducing Rodgers's stylistic metier, while helping to establish the sound of the British blues/rock invasion. At the time, Free and Led Zeppelin were the biggest grossing British acts. Free released four top five albums with a combination of blues, ballads and rock. The Multi Million Award was given to Paul Rodgers in 2000 by the British Music Industry when All Right Now passed two million radio plays in the UK. Rodgers formed his next band, Bad Company, with Mick Ralphs, former guitarist of Mott the Hoople. Rodgers said: "Mick and I were trying to come up with names for the band. When I called him and said 'Bad Company', he dropped the phone." Bad Company toured successfully from 1973 to 1982, and had several hits such as Feel Like Making Love, Can't Get Enough, Shooting Star, Bad Company, and Run with the Pack. Rodgers also showcased his instrumental talents on several tracks: Bad Company and Run with the Pack featured him on piano; Rock and Roll Fantasy on guitar; and on the ballad Seagull Rodgers played all of the instruments. Bad Company earned six platinum albums until Rodgers left in 1982 at the height of their fame to spend time with his young family. In 1973, after singer Ian Gillan had left Deep Purple, the band tried to hire Rodgers, but he declined. In the early 1980s, it was rumoured that Rodgers would sing with The Rossington-Collins Band (made of up the survivors of Lynyrd Skynyrd), but the pairing never came off. Early in 1984, Rodgers released his first solo LP Cut Loose. He composed all of the music and played all of the instruments. The album peaked at a disappointing number 135 in Billboard's pop albums chart. When his friend Jimmy Page started to come around to his house, guitar in hand and Led Zeppelin at an end, The Firm was born. The duo's first live pairing was on the US ARMS Tour (rock music's first big charity fundraiser) including Jeff Beck, Joe Cocker and others. Rodgers agreed to two albums and two tours. Both Firm world tours managed only average attendance. Despite being panned by critics, The Firm's two albums, The Firm and Mean Business, achieved moderate sales success, and produced the radio hits Radioactive on which Rodgers played the guitar solo, Satisfaction Guaranteed, and, in the UK, All The King's Horses. The Law, Rodgers's 1991 musical venture with former Who drummer Kenney Jones, produced Billboard's number one AOR chart hit Laying Down the Law written by Rodgers, but the album peaked at number 126 on the Billboard's pop albums chart. A never-released second album can be found on the bootleg market. The album is often referred to as The Law II. Rodgers acknowledged the influence of Jimi Hendrix by collaborating with Slash, Hendrix's Band Of Gypsys (Buddy Miles and Billy Cox) and recorded the track I Don't Live Today, on the Hendrix tribute album In From The Storm. Then Rodgers teamed with Journey guitarist Neal Schon and released [[The Hendrix Set /Paul Rodgers]] a live CD, released in 1993 with's Rodgers's interpretations of Hendrix songs. A Canadian and US tour followed. His Grammy-nominated solo CD, Muddy Water Blues: A Tribute to Muddy Waters was released in 1994. Rodgers wrote the title track and was backed by guitarists Brian May, David Gilmour, Jeff Beck, Steve Miller, Buddy Guy, Richie Sambora, Brian Setzer, Slash & Trevor Rabin to name a few. For Woodstock's 25th anniversary in 1994, Rodgers pulled together drummer Jason Bonham, bassist Andy Fraser (from Free), guitarists Slash and Schon at the last moment to perform as the Paul Rodgers Rock and Blues Revue. His first double solo CD, Now and Live, charted internationally in the top 30. The single Soul of Love remained in rotation on more than 86 US radio stations for six months. His 1997 world tour included Russia, Japan, Canada, US, UK, Germany, France, Romania, Bulgaria, Israel, Brazil, Greece and Argentina. Rodgers and Bad Company hit Billboard's US BDS charts with the number one single Hey, Hey in 1999, one of four new tracks off Bad Company's The Original Bad Company Anthology. The second single release, Rodgers's Hammer of Love, reached number two. For the first time in 20 years, all the original members of Bad Company toured the US. Rodgers focused on his solo career in 2000 and released Electric, his 6th solo CD. In its debut week, the single Drifters was US rock radio's number one Most Added FMQB Hot Trax, number two Most Added R&R Rock and number three Most Added Album Net Power Cuts. Drifters remained in the top 10 for eight weeks in Billboard's rock charts. That year, he played sold-out concerts in England, Scotland, Australia, United States and Canada. After his appearance on TV's Late Show with David Letterman in New York, he met and jammed with B.B. King. Rodgers said: "The thrill was definitely not gone... for me. B.B. is a blues giant." That same year, Paul Rodgers, Jimmie Vaughan, Levon Helm, bluesmen Hubert Sumlin, Johnnie Johnson, James Cotton and others performed a sold out concert in Cleveland as a Muddy Water Blues: A Tribute to Muddy Waters. The spring of 2001, Rodgers returned to Australia, England and Scotland for the second run of sold-out shows. That summer he toured the US with Bad Company. Paul Rodgers and Bad Company released their first live CD and DVD Merchants of Cool in 2002. It included all the hits and a new single Joe Fabulous penned by Rodgers which hit number one at Classic Rock Radio and Top 20 in mainstream rock radio in the US. In its debut week, the DVD sales sound scanned at number three Canada, and number four in the US. The Joe Fabulous Tour kicked off in the US and sold out in the UK. While in London, Rodgers performed with Jeff Beck at the Royal Festival Hall. Rodgers was invited by long-time fan Tony Blair to perform at the Labour Party Conference. "I had the entire Labour Party singing the chorus of Wishing Well, a song I wrote and shared with Free, ...'love in a peaceful world'. 'Love in a peaceful world'... over and over and over hoping the words would sink in but we went to war" recalled Rodgers. Twice in 2002, Rodgers performed on Britain's TV show Top of the Pops 2. In 2003, Rodgers toured as a solo artist for the first time in two years playing 25 exclusive US dates. In his solo band are guitarist Howard Leese (Heart), bassist Lynn Sorensen and drummer Jeff Kathan. BBC TV/radio host Jools Holland invited Rodgers to record I Told The Truth for Holland's album Small World Big Band. The CD also featured Eric Clapton, Ronnie Wood, Peter Gabriel, Michael McDonald, Ringo Starr and others. This led to Rodgers performing two sold-out nights at London's Royal Albert Hall with Holland and his 18-piece rhythm and blues orchestra, and several UK TV appearances. In autumn 2004, Rodgers took part in an all-star line-up of some of the world's greatest guitarists and thousands of fans gathered at London's Wembley Arena to celebrate the 50th birthday of the Fender Stratocaster guitar. In 2005, he took part in the 50th anniversary celebration of the Four Tops. Early in 2004, Rodgers joined Mitch Mitchell and Billy Cox (Hendrix's Cry of Love), Buddy Guy, Joe Satriani, Kid Rock's Kenny Olson, Alice in Chain's Jerry Cantrell, Double Trouble, Indigenous, Kenny Wayne Shepherd and blues legend Hubert Sumlin (Howlin' Wolf and Muddy Water) and performed three sold-out shows in Seattle, Portland and San Francisco as "Experience Hendrix". Once again, Rodgers only played 25 concerts in the US and Canada. He performed at Wembley for the fiftieth anniversary celebration for the Fender Stratocaster, along with David Gilmour who played Strat #001, Ronnie Wood, Brian May, Joe Walsh, Gary Moore, Rodgers sang and played a custom designed Jaguar Fender Strat. Rodgers was invited by The Four Tops to be part of their fiftieth anniversary TV/DVD concert celebration at Motown's Opera House and performed along side Aretha Franklin, Dennis Edwards & The Temptations Revue, Sam Moore, Mary Wilson, Ashford and Simpson and The Four Tops. "The call from THE TOPS' Duke Fakir just about knocked me out. I've been a fan since I was a boy and had no idea that they even knew I existed!" exclaimed Rodgers. For years the media and fellow musicians have referred to Rodgers as "The Voice"'. But The Four Tops' Duke Fakir says, "Paul Rodgers is the soul of Rock!" In late 2004, after a successful live television performance, surviving members of the British rock group Queen proposed a collaboration with Rodgers, in which he would sing lead vocals on a European tour. Rodgers thus joined Brian May and Roger Taylor, with the group billed as Queen + Paul Rodgers and they subsequently toured worldwide in 2005 and 2006. The participants clearly stated, including on Brian May's own website, "that Rodgers would be "featured with" Queen as: "Queen + Paul Rodgers", not replacing the late Freddie Mercury". The group subsequently released a live album with songs from Queen, Bad Company and Free, called Return of the Champions, and a DVD of the same name. Both featured live recordings from their Sheffield Hallam FM Arena concert on 9 May 2005. The DVD features "Imagine" from Hyde Park. Queen + Paul Rodgers also released a single featuring "Reaching Out", "Tie Your Mother Down" and "Fat Bottomed Girls". There are many bootlegs from nearly every show of the 2005/2006 tour in audio, as well as a few in video form of the 2005 European tour, and in October 2005 in Aruba, the United States (two concerts) and Japan; then North America in March/April 2006 playing 23 venues, including Chicago, Philadelphia, Detroit, Toronto, Seattle, Vancouver and Portland. From a live performance in Japan, the band released a DVD in 2006 called Super Live in Japan. The summer of 2006 saw Rodgers again focused on his solo career with a world tour, which commenced in Austin Texas, U.S. in June, then on to Japan, finishing in Glasgow, Scotland, in October 2006. On August 15, 2006, Brian May confirmed through his website that "Queen + Paul Rodgers" will begin producing a new studio album beginning in October, to be recorded at Roger Taylor's home. In April 2007 Rodgers released a live album of his 2006 tour, recorded in Glasgow, Scotland October 13, 2006, with a DVD of the same show released the following month. On December 27-28, 2007, Rodgers surprised many by joining the Trans-Siberian Orchestra during their Winter 2007 Tour in Houston, Texas and Dallas, Texas. Unannounced, he joined the band at the end of their show to sing Bad Company and All Right Now.