The Susan Tedeschi Band
-
Better Days
-
1995
-
OarFin
"Better Days", Susan Tedeschi's debut album was made on a shoestring budget. The album was released in December, 1995 on OarFin Records, received much critical acclaim, and paved the way for a successful career for this talented Blueslady who is influenced by artists like Bonnie Raitt, and Janis Joplin. Five of the tracks on "Better Days" were either written or co-written by Susan, and the album also includes good covers of Grainger, & Robbins "Ain't Nobody's Business", Elmore James, & Morgan Robinson's "It Hurts Me Too" and Lieber/Stoller's classic, "Hound Dog". "Better Days" is a great blues album, and as her songwriting and guitar technique improved, so did her later albums. Buy Susan's brilliant 1998 "Just Won't Burn" album which was released in February 1998 to rave reviews. For similar music in this genre, check out Sue Foley's "Big City Blues" album, and Joanna Connor's "Living on the Road" album. There is info on Joanna's album at
JOACON/LOTR
TRACKS / COMPOSERS
It's up to You - Susan Tedeschi, Jim Lamond
Gonna Write Him a Letter - Susan Tedeschi
Love Never Treats Me Right - Susan Tedeschi
It Hurts Me Too - Elmore James, Morgan Robinson
Locomotive - Susan Tedeschi
You're on My Hair [Instrumental] - Susan Tedeschi
Better Days - Adrienne Hayes
Hound Dog - Jerry Leiber, Mike Stoller
I Don't Want Nobody - Robey
Ain't Nobody's Business - Porter Grainger, Everett Robbins
MUSICIANS
Susan Tedeschi - (Guitar), (Guitar (Rhythm)), (Vocals)
Adrienne Hayes - (Guitar), (Guitar (Rhythm)), (Slide Guitar)
Jim Lamond - (Bass)
Mike Mike Aiello - (Drums)
Annie Raines - (Harmonica)
N.B
:
Album is also available with four bonus tracks, "Kansas City", "Crossroads", "Crazy", and "Rock And Roll".

REVIEWS
The Boston favorite's 1995 debut clearly highlights her greatest strength: her voice. Susan Tedeschi has been singing since she was 4 years old, and it shows; her voice has the power and control that comes from long experience. If her version of "Hound Dog" doesn't blow the top off of Big Mama Thornton's original, it's still a strong effort, and she's just as good with her own material. The title track--penned by Adrienne Hayes, guitarist for Tedeschi's band--is especially good, as the slow tempo allows Tedeschi to stretch her pipes a bit. Unfortunately, even by the release of Just Won't Burn, Tedeschi's guitar hadn't caught up with her voice, and the discrepancy is even more obvious here--there's a spark, but it doesn't quite catch fire. Still, there's no question that her heart's in the right place, and if her guitar work continues to improve, there'll be no stopping her. © Genevieve Williams, © amazon.com
Originally released in 1995, Better Days was re-released after the success of Just Won't Burn created a legion of blues fans wanting more of Susan Tedeschi. This record finds Tedeschi's guitar prowess and eminent vocals proliferating the musical landscape in the same manner of blues legends who have gone before her. The tracks "It Hurts Me Too" and "Ain't Nobody's Business" are classic slow, bluesy songs complete with emotional vocal wailings that are sure to bring the house down when performed in a live arena. She picks up the pace with "Locomotive" and "I Don't Want Nobody," showing off her six-string skills. While there is no question that Tedeschi is a true talent and a blues force to be reckoned with, the musical arrangements could be improved by using a less-formulaic blues structure and attempting to offer something more contemporary. She has proven herself worthy of sharing the stage with the masters; her next challenge should be to break away and create her own sound. © Erik Crawford, All Music Guide
BIO (Wikipedia)

Susan Tedeschi (November 9, 1970 in Boston, Massachusetts) is an American blues and soul artist. Susan Tedeschi grew up in Norwell, Massachusetts and attended the Berklee College of Music where she received her bachelor of music in composition and performance. Tedeschi had always been musically inclined, performing in musicals, singing for family members, and listening to her father's record collection. She formed a band in high school called the Smoking Section at age 15, sang in a Gospel choir at Berklee and performing show tunes on the Spirit of Boston and began sitting in with local blues jams at venues in Boston. She formed the Susan Tedeschi Band in 1994, featuring Tom Hambridge and Adrienne Hayes. In 1995 she began playing guitar and honed her skills and in December the band released Better Days to regional audiences. Record contracts were difficult to keep together; however, recording sessions from 1997 were acquired by Richard Rosenblatt, and the band was signed to Tone-Cool Records and Just Won't Burn was released in February 1998 to rave reviews from blues publications. For 1998 and 1999 Susan Tedeschi toured extensively throughout the United States and her spectacular stage presence and powerful voice drew larger crowds. Eventually Tedeschi was opening for John Mellencamp, B.B. King, Buddy Guy, The Allman Brothers Band, Taj Mahal and Bob Dylan. In 2000, Just Won't Burn reached Gold record status for sales of 500,000 in the United States, rare for a blues production. She recorded two tracks with Double Trouble band members Chris Layton and Tommy Shannon for their album. Susan Tedeschi's voice has been described as a blend of Bonnie Raitt and Janis Joplin, though she explains this is due to sharing the same influences as the two. Her guitar playing is influenced by Buddy Guy, Johnny "Guitar" Watson, Stevie Ray Vaughan, Freddie King and Doyle Bramhall II. In 2001, she married former child prodigy and Allman Brothers Band guitarist Derek Trucks, who also leads his own Derek Trucks Band, and is nephew of founding Allmans drummer Butch Trucks. Tedeschi and Trucks met when she was the opening act on the Allman Brothers Band's 1999 Summer Tour. They have two children, Charlie and Sophia, and reside in Jacksonville, FL. In 2007, Tedeschi and Trucks went on tour together under the name Soul Stew Revival. She is the granddaughter of Nick Tedeschi and great-granddaughter of Angelo Tedeschi, both supermarket magnates who were well known in Massachusetts.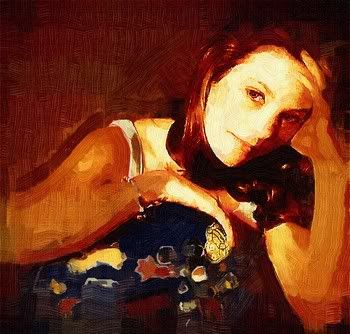 MORE ABOUT
SUSAN TEDESCHI
Guitarist, singer and songwriter Susan Tedeschi is part of the new generation of blues musicians looking for ways to keep the form exciting, vital and evolving. Tedeschi's live shows are by no means straight-ahead urban blues. Instead, she freely mixes classic R&B, blues and her own gospel and blues-flavored original songs into her sets. She's a young, sexy, sassy blues belter with musical sensibilities that belie her years. Tedeschi began singing when she was four and was active in local choir and theater in Norwell, a southern suburb of Boston. She began singing at 13 with local bands and continued her music studies at Berklee, honing her guitar skills and also joining the Reverence Gospel Ensemble. She started the first incarnation of her blues band upon graduating in 1991, with vocalist/guitarist Adrienne Hayes, a fellow blues enthusiast whom she met at the House of Blues in Cambridge, Massachusetts. Bonnie Raitt, Janis Joplin and Boston-area singer Toni Lynn Washington were Tedeschi's most important influences; in starting her band, in fact, she used Washington's backing band and hustled up gigs on nights when Washington and her band were not already booked. Since they began performing around Boston's fertile blues scene, Tedeschi and her band developed into a tightly knit, road-ready group, and have played several major blues festivals. Guitarist Sean Costello has since replaced original guitarist and co-vocalist Hayes, who left the group to pursue her own musical interests. The Susan Tedeschi Band's first album, Just Won't Burn, was released on the Boston-based Tone-Cool Records in early 1998. The band for her debut on Tone-Cool includes guitarist Costello, bassist Jim Lamond and drummer Tom Hambridge; guitarist Hayes also contributes. Just Won't Burn is a powerful collection of originals, plus a sparkling cover of John Prine's "Angel From Montgomery." Tedeschi and band also do justice to a tune Ruth Brown popularized, "Mama, He Treats Your Daughter Mean," and Junior Wells' "Little By Little." The appropriately titled Wait for Me appeared in 2002 and was followed two years later by the CD and DVD Live From Austin TX. Hope and Desire from 2005 found Tedeschi on the Verve label. © Richard Skelly, All Music Guide