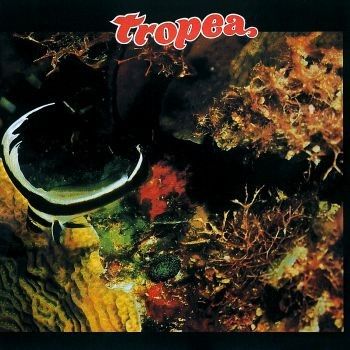 Tropea
-
Tropea
-
1975
-
Marlin
From his first release, Tropea (1975), to his last 11th CD release, Take Me Back to the Ol' School, many of which were co-produced with Will Lee, John Tropea's solo work has defined him as the guitarist's guitarist, as well as a top notch composer, producer and arranger. Over the years he has worked with a dizzying array of world-class players, including David Spinozza, Warren Bernhardt, David Sanborn, Randy and Michael Brecker, Steve Gadd, Anthony Jackson, Don Grolnick, Richard Tee, Will Lee, Steve Cropper, Lou Marini, Ronnie Cuber, Dave Mann, Bob James, and The Blues Brothers, several of which appear on his solo releases as well. He is currently performing with The Blues Brothers and The Tropea Band. Tropea has written for and played with major recording artists from around the world. In his long career Tropea's contributions to other artist's successes have been numerous, including his solo work with Deodato (2001), projects with Laura Nyro, Harry Chapin ("Cat's in the Cradle"), Paul Simon ("Fifty Ways to Leave Your Lover"), Alice Cooper (Alice Cooper Goes to Hell), Eric Clapton (Journey Man), Dr. John, and many others. His work as a studio musician is legendary and his many collaborations throughout his career include a variety of artists that run the gamut from James Brown to Frank Sinatra, among countless others. . © http://www.musesmuse.com/pressrelease.20120917.1347891369.html
By the time guitarist John Tropea had recorded his solo debut on the tiny Marlin imprint in 1976, he had been a session guitarist for nearly a decade. His understated, decidedly non-show-off playing graced records by everyone from Laura Nyroto Deodato (including Prelude and Deodato 2), from Ashford & Simpson to Bo Diddley, from Billy Cobham to Peter Allen, from Roberta Flack and Donny Hathaway to Paul Simon, Van Morrison, Luiz Bonfá, and Ray Bryant. After this he played with everyone from Alice Cooper to Lalo Schifrin and Kurtis Blow and way, way beyond. Tropea's cast of studio players is a who's who of the '70s, '80s, and '90s. The core band on this funky, squeaky clean, keyboard, horn, and guitar driven set are bassist Will Lee, keyboardist Don Grolnick, percussionist Rubens Bassini, and drummersSteve Gadd and Rick Marotta -- one in each channel. Some of the guest appearances are stellar: David Sanborn's trademark emotionally rich saxophone is heard on "Muff," and Bob Mintzer's wonderful flute playing on his "Cisco Disco" (which is truly funk and not disco), and Deodato plays keyboards on the beautiful "Dreams." There is a heavyweight reed section with Mintzer, Sanborn, and Michael Brecker among its members and horns that include Randy Brecker, Sam Burtis, and Dave Taylor, to name a few. Yes, this was the 1970s: there are strings with Gene Orloff among them. The tunes? Hip, funky numbers like "Tambourine," with a restrained but toothy fuzz solo by Tropea, great congas by Bassini, and a well balanced but dynamic horn chart. "7th Heaven" is a smoother workout, with punchy actual and keyboard basslines, with great breakbeat work by both drummers. Despite its mid-tempo jaunt, the thing is deep with enough of an uptown soul chorus to make it a popular stepper with the club crowd. It's tunes like these, as well as Mintzer's andTropea's "The Jingle," that place records like this more on the CTI side of things than in the hardcore Fuzak realm. These selections are songs, not collections of riffs, vamps, and solos. When solos occur in these tunes, they do so with respect to arrangement and groove. It also sounds more lifelike than a lot of what was coming out of L.A. at the time, because it has a decidedly East Coast sensibility. Tropea's production job is expert and tight, but it's his arrangements and orchestrations that are really impressive. The opportunities for excess here with all these superchopper players are many, but not once does any of this album lapse into mere glossy show and sheen. This is one of the truly great forgotten jazz-funk sets of the '70s. © Thom Jurek © 2014 AllMusic, a division of All Media Network, LLC. | All Rights Reserved http://www.allmusic.com/album/tropea-mw0000473190
A wonderful jazz, R&B, and funk album from a master guitarist, composer, arranger and producer and
HR by A.O.O.F.C.
Read this album's notes @ http://www.cdbaby.com/cd/johntropea Listen to Billy Cobham's "Spectrum" album on which John Tropea made a small but worthwhile contribution and also John Tropea's "Short Trip to Space" album
[
All tracks @ 320 Kbps: File size = 94.4 Mb
]
TRACKS / COMPOSERS
1. Tambourine - John Tropea 4:38
2. 7th Heaven - Don Grolnick 4:11
3. The Jingle - John Tropea 4:38
4. Just Blue - John Tropea 8:15
5. Muff - John Tropea, Rick Marotta, Will Lee 5:58
6. Cisco Disco - Bob Mintzer 4:33
7. Tha Bratt - David Spinozza 5:06
8. Dreams - John Tropea 4:46
MUSICIANS
John Tropea - Guitar
David Spinozza - Rhythm Guitar
Will Lee, Don Payne, Richard Anthony Davis - Bass Guitar
C.Conrad - Bass Matracca
Kenny Ascher, Don Grolnick, Eumir Deodato - Keyboards
Rick Marotta, Steve Gadd, Allan Schwartzberg - Drums
Rubens Bassini, Nick Remo, Ron Tropea - Percussion
David Sanborn - Saxophone, Reeds, Soloist
George Young - Alto Saxophone Solo
Sam Burtis - Trombone, Horn, Soloist
Alan Rubin, John Gatchell - Horn
Bob Mintzer - Flute, Reeds
Michael Brecker - Reeds
George Ricci, Matthew Raimondi, Gene Orloff, Richard Maximoff, Emanuel Green, Jesse Levy, Guy Lumia, Harold Kohon, Frederick Buldrini – Strings
BIO
(WIKI)
John Tropea (born January 7, 1946 in New York City) is a guitarist with extensive experience in the rock, pop, and jazz genres. Tropea has written for and played with major recording artists from around the world. In his long career, his contributions to other artist's successes have been numerous, including his solo work with Eumir Deodato, (2001 theme), projects with Laura Nyro, Harry Chapin (Cat's in the Cradle), Paul Simon (Fifty Ways), Eric Clapton (Journey Man), Dr. John, and many others. Tropea began guitar studies at the age of 12. His musical education continued at Berklee College of Music in Boston, where he studied jazz guitar, harmony,Musical composition, and big band arranging. Immediately after arriving in Boston, Tropea began playing live R & B and jazz gigs with many different bands in the area, including The Three Degrees. Influenced by Wes Montgomery, Johnny Smith, Luiz Bonfá, Pat Martino, and George Benson, it was at this time that Tropea began to absorb those influences into an original style of his own. Also among his mentors at the time were the great Hammond B3 Organ players Jack McDuffand Jimmy Smith. After Berklee, Tropea recorded and toured with Eumir Deodato. Moving to New York in 1967, Tropea quickly became one of the most sought after session players. He soon became a peer among New York's finest studio musicians. In 1974, he played on Van Morrison's "Bulbs" and "Cul de Sac" included on the album, Veedon Fleece and issued as the single. As well as world touring, Tropea wrote and produced three critically acclaimed solo albums with TK records. His first solo album Tropea, was released in 1975, followed by Short Trip to Space, and To Touch You Again. With those early recordings and other projects, Tropea formed close musical alliances with other leading New York musicians including David Spinozza, Warren Bernhardt, David Sanborn, Randy Brecker,Michael Brecker, Steve Gadd, Anthony Jackson, Don Grolnick, and Richard Tee. Tropea has written and arranged music for film and broadcast advertising. With his frequent co-producer and friend Will Lee, Tropea released Simple Way to say 'I Love You' , and Something Old, New, Borrowed and Blues, live gigs from that era by The Tropea Band at Mikell's, in New York City, remain legendary. He also composed the song "Tambourine", which was used as the close for WABC's Eyewitness News broadcasts from 1977 to 1980. Along with his own projects, Tropea currently plays with the Original Blues Brothers Band.