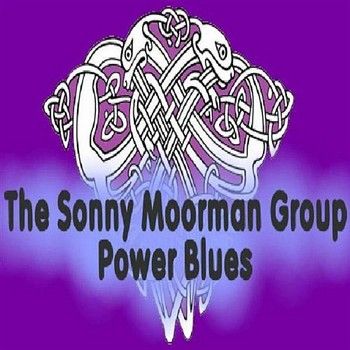 Sonny Moorman Group
-
Power Blues
-
2008
-
Atlas Records
The Sonny Moorman Group is a Cincinnati, Ohio-based Blues/Rock band in the classic "power trio" format, consisting of Sonny Moorman - guitar & vocals, Marc Hoffman - bass, and Dave Fair- drums & vocals. Sonny and the band are nine-time winners of CAMMY awards (Cincinnati Area Music awards sponsored by the Cincinnati Enquirer newspaper). The band was formed in 1994 and was signed to its first recording deal by 706 Records/Sun Studio at the 1994 Crossroads in Memphis. Since then the band has played 300 nights a year and has performed at regional festivals and clubs and toured the US with Easyriders Magazine, performing at all their events. Sonny Moorman won the 2006 Cincinnati Blues Challenge in the single/duo category. The Sonny Moorman Group was nominated by CityBeat Magazine for the 2005 Cincinnati Entertainment Awards in the Blues category and for Album of the Year for their latest release "Crossroads Motel." [ from http://www.culan.org/culanmusicmasterssummit%2008.htm ]
This is a dynamic power blues rock album in the Texas style from a great Cincinnati based Blues/Rock trio, and if you like The Allman Brothers Band., Stevie Ray Vaughan, or Peter Green, you will really enjoy this album, which is
HR by A.O.O.F.C.
Sonny Moorman's guitar playing is Grade A. Buy Sonny Moorman and the Dogs' great "Telegraph Road" album for more Grade A blues rock, and promote these guys
TRACKS
Last Call
Crossroads Motel
Chance We Take For Love
House of Thunder
Rainmaker
Up To My Neck In The Blues
Remembering Cal
Old Slow Blues
Blues After Dark
She's All That
Souled Out
Too Much Is Never Enough
Texas Blues
BAND
Sonny Moorman - guitar & vocals
Dennis "Willy D" Williams - bass & vocals
Dave Fair- drums & vocals
PRESS
"[Moorman and his band] take the blues ethos, plant it in the garden of their own experience, and let it grow into something which is natural, unforced, blues-drenched, and rocks like crazy." - Bill Shute, BLUES-L
"Power Blues is an apt description for a trio that treads the territory laid out by ZZ Top, Stevie Ray Vaughan, and the Allman Brothers. Watch out for these guys." -Editor - BLUES ACCESS Magazine
"Moorman plays guitar with precision, conviction, and a natural flow. The...songs [on Telegraph Road] are chock full of sinewy lyrics and hooks that sink deep." -Tom Clarke, Hittin' the Note Magazine
"[Moorman] can blister through metal blues, get raunchy with heavy slide, cry like an Atlanta Brave after the World Series, and be delicate and precise..." -Buz Morrison, GUITAR Magazine
"Sonny Moorman...pounding, high-volume blues/rock that opens the throttle..." Editor - LIVING BLUES Magazine
ABOUT
SONNY MOORMAN
/
THE DOGS
Power blues" is how Ohio-based bluesman Sonny Moorman describes the music he creates with his trio, the Dogs. Moorman and his band have extended the 1960's blues and blues-rock revival into the new millennium, borrowing from their prime influences, black and white: Eric Clapton, early Fleetwood Mac, Rory Gallagher, Roy Buchanan, Jimi Hendrix and B.B. King. Moorman, raised by parents who ran nightclubs in the Cincinnati area, was exposed to guitar maestro Lonnie Mack, up close and personal, at an impressionable age. Moorman didn't begin playing out professionally until he was into his junior year in college at Michigan State University. After getting out of college, he spent 15 years playing in bands in the Detroit and Los Angeles areas before coming back home to Hamilton, Ohio, near Cincinnati. Highlights of his time in Los Angeles included tenures with the Tomcats, which included members of Sly and the Family Stone, as well as with Warren Zevon's touring band. After a show at Memphis' Crossroads festival in 1994, the group signed with Sun Records' 706 label. Moorman and the Dogs have two releases on 706 Records, Sun Studios' house label in Memphis. [The '706' refers to the studio's address on Union Avenue in Memphis.] Moorman and the Dogs' releases include "Live," and "Telegraph Road." "Telegraph Road" was recorded at Sun Studios, in the same room where Elvis Presley, Carl Perkins, Howlin' Wolf, Big Walter "Shakey" Horton and Jerry Lee Lewis made their first recordings. Moorman and the Dogs continue to perform regionally around southern Ohio, Kentucky, Memphis and parts of the south. © Richard Skelly, All Music Guide
BIO
(Wikipedia)

Sonny Moorman is an American power blues guitarist from Cincinnati, Ohio. His style is sometimes compared to that of the legendary Allman Brothers, Gov't Mule, and occasional Dead guitarist Warren Haynes. He also owns a music lesson studio in Cincinnati, called Rock School. Sonny currently does solo acoustic performances and he also makes several appearances a week with his trio, the Sonny Moorman Group. They are: Sonny Moorman, Guitar and Vocals, Nick Giese, Bass Guitar, and Dave Fair, Drums and Percussion.