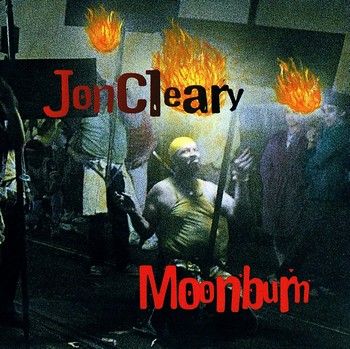 Jon Cleary
-
Moonburn
-
1999
-
Point Blank
Jon Cleary is one of those rare artists who is capable of transcending his geographical background to seamlessly embody a completely foreign musical style. In Cleary's case, the roots are England and the style is New Orleans blues. On Moonburn, the pianist comes off as Dr. John's long lost musical soulmate, blending country-blues phrasing with the lazy piano rhythms of the bayou. "Unnecessarily Mercenary" and "Fool's Game," in particular, sparkle with a mischievous gleam that shows Cleary to be a musical peer of the New Orleans style rather than an imitator. Steve Kurutz © 2011 Rovi Corporation. All Rights Reserved http://www.allmusic.com/album/moonburn-r402143
Great urban jazz/soul/funk/R&B grooves with a New Orleans flavour from Jon Cleary, the English pianist, guitarist, and songwriter. The top notch back up musicians on the album include Jeffrey "Jellybean" Alexander on drums, and Cornell C. Williams on bass. "Moonburn" is
HR by A.O.O.F.C.
Jon Cleary has been a session musician for some of the best in the business. His own solo output is pretty sparse but his "Pin Your Spin" album is great. Check out "Jon Cleary and the Absolute Monster Gentlemen" album @
JONCLRY&AMG
TRACKS
1 Fools Game 4:41
2 So Damn Good 4:28
3 Heavy Under Pressure 3:58
4 Unnecessarily Mercenary 3:46
5 Port Street Blues 3:07
6 Gettin' Crazy Up In Here 3:57
7 Help Me Somebody 5:16
8 Would I Lie To You? 3:52
9 Who's There With You 4:36
10 Stepping In On Your Thing 4:51
11 Salty Water 3:34
12 Moonburn 4:40
All tracks composed by Jon Cleary
MUSICIANS
Jon Cleary - Piano, Organ, Wurlitzer, Clavinet, Electric Percussion, Guitar, Bass, Vocals
Cornell Williams - Bass, Vocals
Jeffery "Jellybean" Alexander - Drums
Tony Braunagel - Cymbals, Percussion
Bill Summers - Percussion
Joseph Saulsbury, Joe Sublette - Sax (Tenor)
Bernard Floyd, Brian Murphy - Trumpet
Darrell Leonard - Trumpet, Trombonium
Dwayne "Doc" Paulin, Jim McMillen - Trombone
The Arc Singers - (Kim A. Ross, Ramona Pierre, Mia Johnson, Donise Smith, Cindy Belizan, Adrian Smith, Peter Skinner, Inger Stevenson), Earl Smith, Ernie K-Doe, Nick Daniels
Derwin "Big D" Perkins [from the the Friendly Travelers gospel group] - Guitar riff on Track 7
BIO
A respected session and sideman, British blues pianist and composer Jon Cleary has worked with rock, blues, and soul artists like Bonnie Raitt, D'Angelo, Maria Muldaur, Taj Mahal, and Eric Clapton. Originally a guitarist, Cleary began playing at age five, and started his first band at 15. Raised on blues, jazz, and soul records, his love of New Orleans blues and jazz in particular took him across the ocean after he graduated from art school. Upon arriving in New Orleans, Cleary started hanging out at one of the city's most storied venues -- the Maple Leaf Club. The bar's owner offered him a job painting the Maple Leaf's exterior; free admission and beer were Cleary's wages. He soaked up the bar's atmosphere, realizing that blues piano was his calling; the house he lived in had a piano, on which he spent hours practicing each day. Returning to London culminated in forming a six-piece traditional New Orleans R&B band, with which he developed a reputation as a talented and gentlemanly musician. However, the Big Easy called to Cleary again. He moved back and got bookings in clubs as a featured and side performer, playing with bluesmen like Smokey Johnson, James Singleton, and George Porter. One of these gigs included Walter "Wolfman" Washington in the audience; taken with Cleary's playing, Washington offered Cleary a spot in his own band. Cleary played with Washington for two years, continuing his introduction to more sophisticated forms of R&B and blues, as well as incorporating Latin influences into his style. At this point, Cleary began writing his own material and formed his own band, the Absolute Monster Gentlemen, with bassist Cornell Williams and guitarist Derwin "Big D" Perkins from the gospel group the Friendly Travelers, and drummer Jeffrey "Jellybean" Alexander. Just as the Absolute Monster Gentlemen achieved a reputation as one of New Orleans' finest combos, Cleary encountered visa problems and had to return to the U.K. immediately. Back in England, Cleary continued refining and expanding his vision of the blues, when he received a call from producer John Porter, a fellow Englishman who had seen some of Cleary's performances at the Maple Leaf and wanted to introduce him to the blues scene at large. Recording with Taj Mahal and a gig at the Hollywood Athletic Club followed, as well as a collaboration between Cleary and Porter on his 1999 solo debut album, Moonburn. Three years would go by until a new album would be prepared, but by 2002 he had an eponymous album ready with the Absolute Monster Gentlemen. © Heather Phares © 2011 Rovi Corporation. All Rights Reserved http://www.allmusic.com/artist/jon-cleary-p65001/biography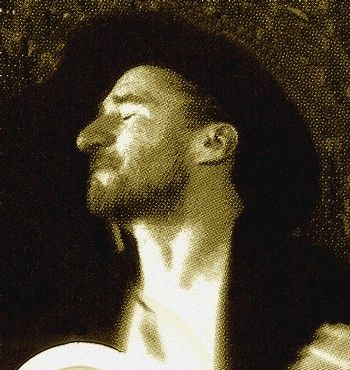 BIO
(WIKI)
Jon Cleary (born August 11, 1962 is a funk and R&B musician based in New Orleans, Louisiana. He is from Cranbrook in Kent, England, and has studied for the past 20 years the "musical culture and life of New Orleans," according to his website. Cleary is an accomplished pianist, vocalist and song-writer. Jon Cleary performs with a number of music luminaries including Bonnie Raitt, Taj Mahal, B.B. King, Ryan Adams, and Eric Burdon. Compositions by Cleary have been recorded by notable musicians including Taj Mahal, Bonnie Raitt and most recently John Scofield on his album, Piety Street. Cleary's current band is Jon Cleary & the Absolute Monster Gentlemen, who have two current albums. Cleary has three solo albums. Jon Cleary & the Absolute Monster Gentlemen consist of Cleary on keyboard and vocals; Derwin"Big D" Perkins (born 1974) on guitar; Cornell C. Williams (born 1962) on bass and backup vocals; and Eddie Christmas on drums. All of the band members, except for Cleary, were born in New Orleans. The band is generally well received, drawing large crowds of locals at classic New Orleans venues like Tipitina's and the Maple Leaf Bar. They are also a mainstay at the annual Jazz and Heritage Festival and have played at Bonnaroo as well as other music festivals. Critics agree with the locals, and Cleary receives the lion's share of praise, but the critics don't fail to point out that the Absolute Monster Gentlemen complement and elevate Cleary's musicianship, as well as pointing out that they are technically skilled musicians. Rolling Stone's David Fricke wrote of the "Pin Your Spin album "Cleary can be an absolute monster on his own, but Cleary's full combo R&B is as broad, deep and roiling as the Mississippi river, the combined swinging product of local keyboard tradition, Cleary's vocal-songwriting flair for moody Seventies soul and the spunky-Meters roll of his Gentlemen."