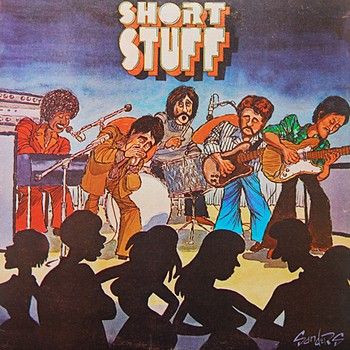 Short Stuff
-
Short Stuff
-
1976
-
Third Coast
Milwaukee group Short Stuff, were an innovative Milwaukee based band very popular in S.E Wisconsin and throughout the US midwest in the 1970's. The band led by singer, songwriter and stellar blues harmonica player Jim Liban pioneered the blues/rock sound later identified with bands like the Fabulous Thunderbirds and SRV. Short Stuff released 2 Albums, the s/t one posted here and "Talk Is Cheap" in the early 80's. "Short Stuff" may be an obscure album, but it's pure kick-ass funk, soul, blues, and rock! Short Stuff's keyboard player/vocalist Junior Brantley went on to play with The Thunderbirds and later Roomfull of Blues and Jimmie Vaughan. Jim Liban still plays in a more traditional vein with his trio. He has earned global cult status as one of the greatest post-war blues harmonica players. Many of his songs have been recorded by great artists like Johnny Winter and Lonnie Brooks. Has anybody any info on the band's second album "Talk Is Cheap"?
N.B: The album here is from vinyl so expect some "snap, crackle and pop"!.
TRACKS / COMPOSERS
1 If Bad Luck Were Money - Jim Liban
2 This Time I Got You - Jim Liban
3 Main Lady -Robert Brantley Jr, Marie Wiess
4 Everyday I Learn Something New - Jim Liban
5 Always There - R. Laws, W. Jeffery
6 Let's Straighten It Out - B.Latimore
7 One Of These Days - Jim Liban
8 Sloppy Drunk - Trad.
9 I Made A Mistake - Jim Liban
10 The Disco Kid - Jim Liban
11 Coda Kid - Jim Liban, Mark Lamar Plopper
MUSICIANS
Jim Liban - lead and background vocals, harmonica, percussion
Mark Lamar Plopper - electric and acoustic guitars
Mike Duffeck - bass
Junior Brantley - lead and background vocals, piano
Dean Halonen - ARP Synthesizers
Kenny Arnold RIP - drums, percussion
Cathy Nicholson - vocals on Track 6