Kim Lembo
-
Blue Heat
-
1994
-
Blue Wave
Debut album from the Syracuse, NY blues singer, Kim Lembo, with fine harp playing from Pete McMahon and Nick Langan and great guitar and keysboard work from Mark Doyle. Kim's Blues/Rock vocal inflections are reminiscent of some of the best of the 60's Blues revivalists. She has being accused in the past of "trying too hard", and singing in an "over the top" Janis Joplin style. Regardless of these "criticisms". she sure puts real emotion and feeling into these songs, and lends her strong bluesy voice to good cover versions of songs like "My Tears Came Rolling Down" and Duke Robillard's "If This Is Love". She also sings a good version of the Peter Green/C.G.Adams song, "Stop Messin' Around". Not every lady can sing like Maggie Bell or Elkie Brooks. Kim Lembo has her own style of blues singing, and far too many "music critics" are too eager to compare modern day blueswomen with Joplin or Etta James. Kim Lembo has created a very good album here, and deserves more credit. Give the lady a break, and buy her great album "Kim Lembo & Blue Heat - Paris Burning: Live at the Chesterfield Cafe". Incidentally,
A.O.O.F.C
would be most interested in any opinions on Kim Lembo's voice, and/or her "Blue Heat" album. Also, little has been heard from Kim in the last few years, so if anybody has any info on the lady,
A.O.O.F.C
would love to hear it.
TRACKS / COMPOSERS
1. Killing My Love - Nick Gravenites
2. Stop Messin' Around - Peter Green/C.G.Adams
3. So Swell When You're Well - Aretha Franklin
4. As The Crow Flies - Tony Joe White
5. My Tears Came Rolling Down - Geoff Muldaur/Davis
6. If This Is Love - Duke Robillard
7. Temperature - Walter Jacobs/Cohen
8. Love to Ride - Keith Sykes
9. Taking Our Time - Grant Bond
10. Drift Away Again - Lonnie Mack
MUSICIANS
Kim Lembo - All Vocals
Mark Doyle - All Guitars, Keyboards, Percussion, Bass on Track 1
Nick Langan - Harp on Track 5
Pete McMahon - Harp on Track 3
Cathy LaManna - Drums on Tracks 1,2,3,4,6,7 & 9
Mark Tiffault - Drums on Tracks 5,8 & 10
Mike Doyle - Bass on Tracks 2,3,4,6,7 & 9
Paul Laronde - Bass on Tracks 5,8 & 10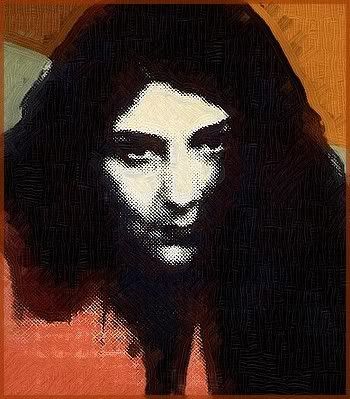 SHORT BIO
Along with her band Blue Heat, blues vocalist Kim Lembo recorded several albums for Blue Wave beginning in 1994. The Syracuse, NY-based vocalist worked with multi-instrumentalist/producer Mark Doyle for her debut album, which she named after her band. Two years later, she again worked with Doyle for her follow-up, Mama Lion. During this time in the mid-'90s, Lembo built a sizable following in New York state, where she continued to perform on a regular basis and win much acclaim. By the time Blue Wave released her third album, Ready to Ride (1999), she'd built quite a following. This growing audience resulted in an opportunity to perform a series of shows in Paris during January 2000 at the Chesterfield Cafe. These shows were later compiled on the Paris Burning album released later that year. © Jason Birchmeier, allmusic.com