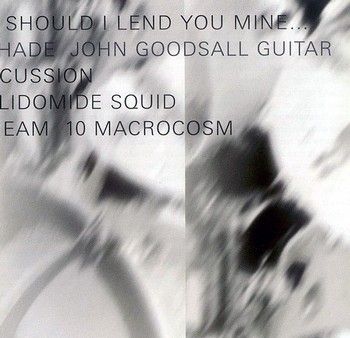 Brand X
-
Timeline
-
1999
-
Buckyball Music
Superb Jazz Rock/Fusion (not getting into definitions again!) with some excellent long stretched superbly played pieces, with great guitar solos and spacy sounds. Robin Lumley, the keyboardist with Brand X made the following comment about Brand X's music style, - "We never objected to being called a jazz-Rock band, but really we were playing rock 'n' roll with jazz bits in it." Brand X "Timeline" consists of a double CD featuring the band in live concerts at two different periods: 1977 and 1993. On Disc 1 Brand X played as a quintet, live in Chicago on November 16th, 1977. On Disc 2 the band played as a trio, live in New York, on June 21st, 1993. Both concerts showcase the dynamic, innovative and creative energy of this great jazz rock/fusion band. The playing smokes throughout both concerts, even though they are divided by 16 years. Drummer Kenwood Dennard is phenomenal on the 77 concert, and Phil Collins great drum work is hardly missed; the drumming being executed by Kenwood Dennard, and Frank Katz. On the second concert disc, John Goodsall does a great job filling in with good Synth-Guitar which dilutes the sometimes overpowering Electric Guitar often associated with power trios. The balance is just right here. Percy Jones Bass playing is clever, subtle, and nicely counterbalances John Goodsall's incredible guitar work. Both concerts feature many subtle passages, beautifully played, and the jamming work is intense and exciting. There is some tape wow and hiss on the album, but in general, sound quality is adequate and the tight musicianship comes across ok, sonically. "Timeline" is
HR by A.O.O.F.C.
If you are not familiar with the band, then try and listen to the "Masques" album. There is info on BX's "Manifest Destiny" album @
BRX/MANDES
For music in the same genre, check out albums by Bill Bruford, Tribal Tech, and National Health
TRACKS / COMPOSERS
DISC 1
1. Disco Suicide - Robin Lumley
2. Nightmare Patrol - Kenwood Dennard, John Goodsall
3. Why Should I Lend You Mine (When You've Broken Yours Already) - John Goodsall, Percy Jones, Robin Lumley, Phil Collins
4. Access to Data - John Goodsall
5. Nuclear Burn - Phil Collins, John Goodsall, Percy Jones
6. Euthanasia Waltz - John Goodsall
7. Malaga Virgen - Percy Jones
8. Deadly Nightshade - Morris Pert
9 Why Should I Lend You Mine 2
*
- John Goodsall, Percy Jones, Robin Lumley, Phil Collins
* Bonus track on some Japanese CD issues
DISC 2

1. Introduction - John Goodsall
2. Duck Exploding, A - John Goodsall, Percy Jones, Frank Katz
3. Guitar Concerto - Arr. by John Goodsall
4. Thalidomide Squid - John Goodsall
5. Strangeness - Percy Jones
6. Nuclear Burn/Cambodia - John Goodsall, Percy Jones, Robin Lumley
7. Drum Solo - Frank Katz
8. Church of Hype - Percy Jones
9. Healing Dream - John Goodsall
10. Macrocosm - John Goodsall
MUSICIANS
DISC 1

John Goodsall - guitar
Percy Jones - bass
Robin Lumley - Keyboards
Morris Pert - percussions
Kenwood Dennard - drums
MUSICIANS
DISC 2

John Goodsall - guitar
Percy Jones - bass
Frank Katz - drums
SHORT BIO
Brand X were a British jazz-rock fusion outfit formed by Genesis drummer Phil Collins and Atomic Rooster guitarist John Goodsall as a side project from their regular groups. Their initial lineup also included keyboardist Robin Lumley and bassist Percy Jones (the Liverpool Scene, the Scaffold). Brand X's debut album, Unorthodox Behaviour, was released in 1976; a live album, Livestock, and the studio effort Moroccan Roll followed in 1977. Collins left the group to concentrate on Genesis, and for 1978's Masques, he was replaced by Al Di Meola drummer Chuck Burgi, as well as additional keyboardist Peter Robinson, who had played with Stanley Clarke. Three further albums — 1979's Product, 1980's Do They Hurt?, and 1982's Is There Anything About? — followed before the group disbanded. In the mid-'90s, Lumley, Goodsall, and Jones reunited, issuing several live collections in the years to follow. © Steve Huey, allmusic.com, www.allmusic.com/cg/amg.dll?p=amg&sql=11:gifyxqw5ldde
BIO
(WIKI)

Brand X is a classic jazz fusion band, noted for including Phil Collins in its ranks. Its original incarnation was active between 1974–1980. Other important members were John Goodsall (guitar), Percy Jones (bass), Robin Lumley (keyboards) and Morris Pert (percussion). In the 1990s, original members John Goodsall and Percy Jones formed a new version of Brand X. In 1999, Goodsall reformed Brand X with fretless bassist Mick Stevens replacing Percy Jones. This version of the band includes keyboardist Kris Sjobring who performed with the touring version of Brand X in 1997. Contrary to popular belief, Brand X was in existence long before Collins became involved. It started in 1974 as a "blowing" band which got together weekly at PSL, a rehearsal facility in the London suburb of Wandsworth. Keyboard player Robin Lumley (a one-time member of David Bowie's Spiders From Mars) and bassist Percy Jones (ex-The Liverpool Scene) had used the same studio with their previous band Karass (led by sax player Jack Lancaster) and one night were, explains Lumley, "asked along for a blow, as there was a vague possibility of getting a deal with Island. We trolled along to have a play, only to discover that the lead guitarist was something very special: John Goodsall, recently just out of Atomic Rooster" (Goodsall was known as "Johnny Mandala" during his stint with AR). When they started rehearsing at Island Studios, the label's A&R man (and ex-Melody Maker critic) Richard Williams took note of their music and wrote down "Brand X" in the studio diary, since the group lacked a name at the time. Original singer/percussionist Phil Spinelli and rhythm guitarist Pete Bonas quit the band after inconclusive sessions for an Average White Band-style album. The rest of the band decided to carry on as an instrumental, jazz-fusion style unit. Original drummer John Dillon left at that point, and Genesis drummer Phil Collins, who engaged in prolific session work during this period, agreed to take over in early 1975, feeling he could fit in time for recording and gigs with Brand X as a side project. In September 1975, Unorthodox Behaviour was recorded but was turned down by Island and eventually released on Genesis's label Charisma in early 1976. Regular gigging followed throughout 1976, working around Collins' commitments with Genesis. Percussionist and composer Morris Pert was added shortly before the late 1976 sessions for the follow-up Moroccan Roll. (The band had previously employed other percussionists, including Bill Bruford, Jeff Seopardie, Andy Ward (of Camel) and Preston Heyman). By early 1977, it became clear that Collins would be unavailable for much of the year, and Brand X decided to recruit a replacement drummer (although Collins rejoined for strategic dates throughout the year). Their first choice, Joe Blocker, didn't work out (he joined Steve Hillage's band instead), and eventually American drummer Kenwood Dennard filled the slot, making his debut on the band's first US tour (a 32-date affair in May-June 1977) and appearing on part of the live album Livestock. Collins came back to the fold for a series of dates in September 1977 including two appearances on the same day in London (Crystal Palace garden party) and Paris (Fete de l'Humanite) - the first time ever a band played two open-air shows in different countries on the same day ! A second US tour followed late in the year, again with Dennard on drums. Meanwhile, Lumley was becoming more and more in-demand as a producer, which led to the recruitment of ex-Quatermass and Stanley Clarke keyboardist Peter Robinson. 1978's Masques (produced by Lumley) also introduced a new drummer, Chuck Burgi. For much of the band's touring that year, Californian guitarist Mike Miller depped for Goodsall, and the "exploding drummer" syndrome continued leading to the recruitment of ex-Headhunters drummer Mike Clark. In 1979, Collins was temporarily free of commitments with Genesis, and re-joined Brand X for the series of recording sessions which would produce two albums, 1979's Product and 1980's Do They Hurt?. These took place at Startling Studios, located in Ringo Starr's countryside home (formerly owned by John Lennon), with two distinct line-ups operating in alternation, as Jones later explained. "Our record and management companies were both complaining about poor record sales and telling us we had to make the music more accessible. Some of the guys agreed to go along with this but I felt that to do this would not generate a new audience but would probably just alienate the one that we already had. The only solution was to have two bands, one being more accessible and the other being more experimental or whatever. For my stuff the line-up was Robinson, Clark, Goodsall and me; for the other direction it was Lumley, Collins and Goodsall with John Giblin on bass. We recorded in shifts, ours was 8pm to 4am and the others 10am to 6pm. How Goodsall managed to do both is still a mystery to me !". Touring resumed in September 1979 for a North American tour which brought back together the original line-up of Collins, Goodsall, Jones and Lumley, albeit with Peter Robinson still on second keyboards. The dual keyboard formula had been established earlier in the year when Lumley and Robinson (along with fellow Brand X members Goodsall and Pert) both took part in the tour for Rod Argent's "Movin' Home" album. "Being a keyboard-player's album, it had tons of keys overdubs", Lumley recalled, "which meant more than one keyboard player if the tunes were to be performed live. So Pete and I formed a huge "castle" of keyboards at one side of the stage and played all the bits Rod couldn't do!... The twin keyboards arrangement worked so well, that we carried on with the idea for the 1979-80 Brand X tours". A final UK tour took place in April-May 1980 (co-headlining with Bruford), for which Mike Clark once again took over the drum stool. The band disintegrated at that point, with both Jones and Goodsall moving to America (Lumley eventually settled in Australia). In 1982, a final studio album, Is There Anything About?, was released, consisting of re-worked outtakes from previous sessions. (For instance "Modern, Noisy, and Effective" is simply the backing track to "Soho" with a new keyboard line). "I don't think anyone wanted to do this album", Lumley later recounted. "But there was a contractual thing with CBS which had to be fulfilled. It ended up my baby, but not by choice... I was simply the only person in the UK at the time to do it !!! Tony Smith, our manager, asked me to undertake it, by trawling through reels of old takes to see if I could come up with something. Steve Short (Trident engineer) and I overdubbed and fiddled with the takes we thought viable... I know that the chaps who weren't around weren't happy... But then neither was I !!! However one undertakes a salvage job like that, you'll never please everyone. Certainly the whole thing was a disappointment and perhaps should never have been attempted... Although the contractual business was unavoidable". Looking back on his Brand X years, Lumley says: "It was great that everyone really got on well, from beginning to end. Funnily enough there was never really a leader. People recognised Phil as a figure head and he had his own status, but generally it was a band without a boss. We were all very good friends socially, and we all shared the same sense of humour. Yes, there were some very silly episodes with Super Glue on the road! I refuse to take all the blame for that. But I did manage to get some industrial strength glue that was used for sticking aeroplanes together. So as far as sticking hotel room furniture to the ceiling was concerned - that was easy! Lumley addressed the reasons for the breakup as follows: - "The fact is we wore it out. We certainly didn't hate each other. We could no longer write anything together that made us happy and we just got on with other things. Phil of course went into his solo career, which became fantastically successful. The interesting thing is that now the old Brand X records are selling really well. I guess they are appealing to people who have worn out their vinyl copies and want the CDs! We never objected to being called a jazz-Rock band, but really we were playing rock 'n' roll with jazz bits in it." Goodsall and Jones got back together in 1992 with drummer Frank Katz under the Brand X name again for the Xcommunication album. This version of the band featured Goodsall performing on guitar and MIDI-guitar. The 1996 album Manifest Destiny also includes Goodsall, Jones, and Katz, as well as Franz Pusch on keyboards and other instruments, Marc Wagnon on MIDI vibes and other percussion instruments, Ronnie Ciago on percussion, and Danny Wilding on flute. European and Japanese tours took place in 1997 with a revised line-up consisting of Goodsall, Jones, former Gong drummer Pierre Moerlen and keyboardist Kris Sjobring. Jones subsequently departed, leaving Goodsall to front a California-based version of the band with Sjobring, fretless bassist Mick Stevens and drummer John Holmes and Brand X touring keyboardist Kris Sjobring. The unreleased CD "X2K/live at the House of Blues" was recorded during their "X2K" U.S. West Coast tour. In 2004, veteran drummer Brock Avery joined the line-up who announced plans for their first new studio CD in almost 10 years, which was due to appear in 2007.