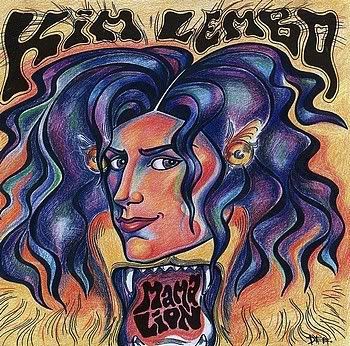 Kim Lembo
-
Mama Lion
-
1996
-
Blue Wave
Kim's Blues/Rock vocal inflections would remind you of some of the great 60's Blues revivalists. Kim has a strong bluesy voice, very reminiscent of the great Maggie Bell, and sings the blues with a rare passion and emotion. Mama Lion is an excellent album from Kim, and her terrific back up band. Check out the photo of Kim and cat on the inner sleeve of this album. There is a deliberate touch of cynicism with this photo, as a blues rock album, entitled "Preserve Wildlife" was released by a band called Mama Lion in 1972, which had a "controversial" photo on the sleeve depicting the lead singer, Lynn Carey supposedly breastfeeding a lion cub. Lynn Carey sang in a Janis Joplin style, and an article was written by a "music critic" who said that Kim Lembo sang in an "over the top" exaggerated Joplin style.
A.O.O.F.C
HR Kim's "Mama Lion" album. What are your opinions on the album? As stated before on
A.O.O.F.C
, the Syracuse lady is worthy of a much larger audience. Buy her great album "Kim Lembo & Blue Heat - Paris Burning: Live at the Chesterfield Cafe". There is info on her "Blue Heat" and "Ready To Ride" albums on this blog. For more music of this type check out the "Midnight Flyer (With Maggie Bell)" album
TRACKS / COMPOSERS
1 In the Dark - Green
2 Your Good Thing (Is About to End) - Hayes, Porter
3 Trying to Get Over You - Williams
4 A Fool No More - Green
5 Love Got Me - Conley, Conley
6 When My Love Comes Down - Hayes, Porter
7 Town of Love - Baier, Lieven
8 Come on Home - Doyle, Whiting
9 Broke My Baby's Heart - Baron
10 I've Done Everything I Can - Robinson
11 Mama Lion - Gravenites
BAND
Kim Lembo (vocals)
Mark Doyle (slide guitar, guitar, piano, organ, keyboards, percussion, background vocals)
John Kane (saxophone)
Mark Nanni (piano, Clavinet, organ);
Mike Doyle, Paul "Big Daddy" Laronde (bass)
Cathy Lamanna (drums, percussion)
Mark Tiffault (drums)
Recorded at Lakewood Studio, Jamesville, New York and Penguin Studio, East Syracuse, New York.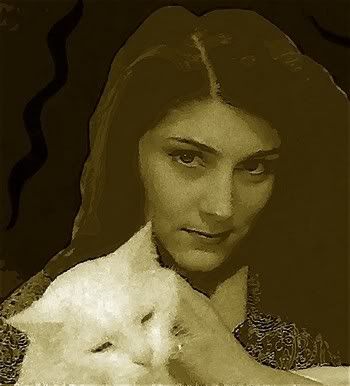 SHORT BIO
Along with her band Blue Heat, blues vocalist Kim Lembo recorded several albums for Blue Wave beginning in 1994. The Syracuse, NY-based vocalist worked with multi-instrumentalist/producer Mark Doyle for her debut album, which she named after her band. Two years later, she again worked with Doyle for her follow-up, Mama Lion. During this time in the mid-'90s, Lembo built a sizable following in New York state, where she continued to perform on a regular basis and win much acclaim. By the time Blue Wave released her third album, Ready to Ride (1999), she'd built quite a following. This growing audience resulted in an opportunity to perform a series of shows in Paris during January 2000 at the Chesterfield Cafe. These shows were later compiled on the Paris Burning album released later that year. © Jason Birchmeier, allmusic.com