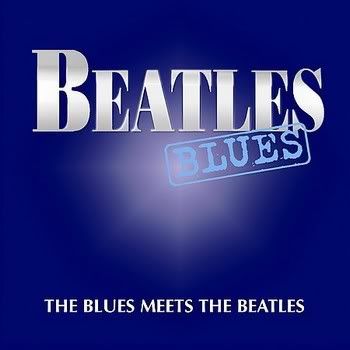 Various Artists -
Beatles Blues -
2001 -
Indigo (UK)

Very good studio recordings of some of the great Beatles songs performed by some great American and British blues artists. This album was organised by the well known U.S. Bluesman/producer Fred James, who played on several tracks and also produced and engineered the album. The Beatles were influenced greatly by authentic southern American Blues and R&B music, so it's very interesting to hear these tunes rearranged for blues styled artists to record. If you like these tunes for what they are, simply well written pieces of music, and if you like the Blues, then you may find yourself enjoying this album.
TRACKS
01. She Loves You - Stan Webb
02. From Me To You - Earl Green
03. I'm Down - Fred James
04. Don't Let Me Down - Charles Walker
05. Norwegian Wood - Paul Lamb
06. Come Together - Johnny Jones
07. I Saw Her Standing There - Stan Webb
08. Run For Your Life - Earl Green
09. The Word - Al Garner
10. You Can't Do That - Ruby Turner
11. Oh Darling - Earl Gaines
12. Why Don't We Do It In the Road - Fred James
13. I Call Your Name - Mo' Indigo
14. Get Back - Paul Lamb
15. Let It Be - Roscoe Shelton
16. I Feel Fine - Tony Wilson [Bonus]
17. Day Tripper - Lee Moses [Bonus]
This album was re-released by Castle Records, UK, in 2007 with bonus tracks, "I Feel Fine," & "Day Tripper."