Various Artists -
Tell Me
Something:
The
Songs
Of Mose Allison -
1996 -
Polygram Records

Mose Allison may not be a household name to everybody, but he has inspired many of today's great soul, and blues/rock artists. On this album, Van Morrison, his bandleader,Georgie Fame, and pianist-vocalist Ben Sidran cover some of their favorite Mose Allison tunes. Mose Allison, himself sings two songs with Morrison. Allison is an accomplished jazz pianist, a hugely influential singer and songwriter, and a true original. His laid back Mississippi drawl and the dry, black humor of his music has influenced artists like Randy Newman and Lyle Lovett. His songs have been covered by Johnny Winter, The Who, Tracy Nelson , Robert Palmer , Bonnie Raitt , Maria Muldaur , John Mayall , Rick Derringer , Paul Butterfield , The Clash , and Blue Cheer, and this is just a fraction of the artists today who appreciate the talents of Mose Allison ! If you like Georgie Fame, the great British rhythm and blues jazz singer and keyboard player, and Ben Sidran, the Chicago born jazz and rock pianist, organist, vocalist and writer, then you may enjoy this album even more. There is no need to mention the work of the legendary Van Morrison, but it would be very worthwhile to check out the following recordings, - the 1971 Sidran album, "Feel Your Groove", and Georgie Fame's 1982 album, "20 Beat Classics."
" You say there's some mistake
You didn't get your break
You don't see the magic in the moonglow
You're on a one way street
Your life is incomplete
Well, tell me something that I don't know"
© Mose Allison
TRACKS
1. One Of These Days
2. You Can Count On Me
3. If You Live
4. Was
5. Look Here
6. City Home
7. No Trouble Livin'
8. Benediction
9. Back On The Corner
10. Tell Me Something
11. I Don't Want Much
12. New Nightclub
13. Perfect Moment
MUSICIANS
Van Morrison (vocals, harmonica)
Mose Allison, Ben Sidran (vocals, piano)
Georgie Fame (vocals, Hammond B-3 organ)
Producers: Van Morrison, Ben Sidran, Georgie Fame.
REVIEWS
Great idea on paper -- invite rock's Van Morrison, his then-organ/vocal-sidekick Georgie Fame, singer/pianist/producer Ben Sidran, and Mose Allison himself to compile a celebration of one of the most delightfully idiosyncratic songwriters of our time. And these are serious Allison buffs indeed, for they chose tunes from the back catalog that Mose rarely performed live in the '90s, with hardly a well-known Allison standard in the batch (the exception being "I Don't Want Much"). The hang-up is that Allison's own performances over the decades are so unique and right for their material that they pose a creative problem for anyone who wants to give these songs a different slant. Accordingly, with one exception, these guys fall back upon imitating the master, bowing low and not really saying anything new. Sidran is an outright Allison vocal clone -- he's got all of the slides, accents, and hip attitudes down pat -- though his piano doesn't sound anything like Allison's. Fame is not quite as literal, and he seems a bit stodgier by comparison. Meanwhile, Van the Man just does his own thing, paying little mind to the Mose manner, bending these tunes to his will, and pulling it off in style. Mose's participation consists of a couple of loose, chummy duets with Morrison on "I Don't Want Much" and "Perfect Moment." The band is a small combo that you can imagine playing in an English pub, with saxophonist Pee Wee Ellis and trumpeter Guy Barker giving the sound an R&B flavor. It's a good record actually, but it makes you aware of why there hadn't been many Mose tributes before. How can one compete when the creator is still alive and swinging? © Richard S. Ginell, All Music Guide
What a delight! Unlike most tribute albums, which devalue the artist's work in the name of saluting it, this celebration of Mose Allison does the man justice with irresistible flair. It's no surprise, of course, since all three principals-- Van Morrison, Georgie Fame and Ben Sidran--are veteran Allison scholars, not to mention fine musicians themselves. Nor does it hurt that Mose himself performs on two tracks, although his triumphant appearance late in the program neither upstages his admirers nor breaks the mood. Tell Me Something deftly captures the essence of the man's hipster-philosopher persona, dispensing liberating, bluesy grooves and sobering food for thought along the way. Allison's savvy blend of opposites--lip facade plus yearning soul--makes a potent brew. With Sidran providing a nifty approximation of Allison's easy-rolling piano licks, supported by Fame's tasty Hammond organ, the three amigos take turns delivering wry observations on mortality and fallibility. (Though Morrison is the most charismatic and technically gifted singer, he sounds slightly heavy-handed compared to Sidran and Fame's more Mose-like inflections.) Van sets the mood on the opening track with the funky "One Of These Days," a reprobate's reflections on the perils of the high life, a theme revisited in Fame's breezy "Back On The Corner." If the half-hearted pledges to get straight fail to convince, the intimations of impending doom ring utterly true, especially in two tracks sung by Sidran. From the sly aside that "your time will come" in "If You Live" to "Look Here," which bluntly states, "It's jus' dyin' that bothers me," Allison's songs don't deny the abyss. Happily, the elegant lightness of the music provides an uplifting antidote, suggesting hope in the face of oblivion. Searching for salvation, Fame alludes to "moments of unspoken bliss" in "Was," while Allison himself savors fleeting interludes of transcendence in the dreamy "Perfect Moment." As with other great art, the songs of Mose Allison provide both a strong dose of hard truths and a reason to go on trying in spite of reality. Exhilarating and unsettling at once, like Allison's own recordings, Tell Me Something says plenty. Jon Young © 2008 Yahoo! Inc. All Rights Reserved
Morrison with Georgie Fame, Ben Sidran, and the man himself. Goes great with beer. Dave DiMartino © 2008 Yahoo! Inc. All Rights Reserved
SHORT BIO (Wikipedia)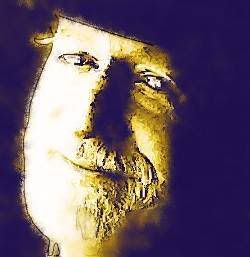 Mose John Allison, Jr.
Mose John Allison, Jr. (born November 11, 1927) is an American jazz pianist and singer. He was born in Tallahatchie County, in the Mississippi Delta. He played piano in grammar school and trumpet in high school. He went to college at the University of Mississippi and Louisiana State University. He received a BA in English. After serving in the U.S. Army, he moved to New York City and launched his jazz career. He is often called "the William Faulkner of Jazz." His music has influenced many blues and rock artists, including The Rolling Stones, John Mayall, J. J. Cale and The Who, who made "Young Man Blues" a staple of their live performances. Blue Cheer also recorded a version of his song "Parchman Farm" on their debut album. The Yardbirds and The Misunderstood both recorded versions of his song "I'm Not Talking". His song "Look Here" was covered by The Clash on their album Sandinista!. Leon Russell covered Allison's song "Smashed!" on his album Stop All That Jazz. Van Morrison released an album of his songs entitled Tell Me Something: The Songs of Mose Allison, and Elvis Costello recorded "Everybody's Cryin' Mercy" on his album Kojak Variety and "Your Mind Is On Vacation" on King of America (Bonus Tracks). The Pixies song "Allison" off the album Bossanova was written about Mose Allison. He is the father of country songwriter Amy Allison. Mose Allison was inducted into the Long Island Music Hall of Fame in 2006.
ABOUT MOSE JOHN ALLISON, JR.
Mose Allison was born in the Mississippi Delta on his grandfather's farm near the village of Tippo. At five he discovered he could play the piano "by ear" and began "picking' out" blues and boogie tunes he heard on the local jukebox. In high school he listened to the music of Louis Armstrong, Fats Waller, Duke Ellington, Louis Jordan, and his prime inspiration, Nat Cole of the King Cole Trio. He played trumpet in the marching and dance bands and started writing his own songs.
After a year at the University of Mississippi, he went to the Army in l946, playing in the Army Band in Colorado Springs and performing with accomplished musicians from around the country in small groups at NCO and Officer's clubs. Returning to "Ole Miss" he joined the dance band as arranger, piano and trumpet player, but shortly left to form his own trio, playing piano and singing in a style heavily influenced by Nat Cole, Louis Jordan and Erroll Garner. After a year on the road, Mose married, returned to college at Louisiana State University and graduated in 1952 with a BA in English and Philosophy.
He worked in nightclubs throughout the Southeast and West, blending the raw blues of his childhood with modern pianistic influences of John Lewis, Thelonius Monk and Al Haig. His vocal style was influenced by blues singers Percy Mayfield and Charles Brown. Arriving in New York in 1956, Mose received encouragement, work and a record date from Al Cohn. In 1957 he secured his own first recording contract with Prestige Records, recording Back Country Suite, a collection of pieces evoking the Mississippi Delta, released to unanimous critical acclaim. Mose went on to play and record with jazz greats Stan Getz, Al Cohn, Zoot Sims and Gerry Mulligan as well as with his own Mose Allison Trio.
Mose continued working with his own trio, writing and singing his own songs. His songs are a fusion of rustic blues and jazz, embellished with profound and often humorous lyrics. As a pianist, while admiring jazz masters Bud Powell and Lenny Tristano, he also learned from composers such as Bartok, Ives, Hindemith and Ruggles. The fusing of these diverse elements into a cohesive performance continues today. A biography, One Man's Blues: The Life and Music of Mose Allison, written by Patti Jones, was published in 1995 by Quartet Books Ltd. Of London.
Mose continues to write and perform all over the world. His songs have been covered by Van Morrison, John Mayall, The Who, The Clash, Eric Clapton, the Yardbirds, Elvis Costello and Bonnie Raitt to name a few. Van Morrison recorded a tribute album, Tell Me Something, The Songs of Mose Allison, on Verve Records, and rockers like Pete Townshend, Bonnie Raitt, Ray Davies and Bill Wyman of the Rolling Stones have frequently cited Mose Allison as a major influence. During a recent London engagement, Time Out, the major entertainment weekly, praised Mose:
Mose Allison's popularity in the UK dates from the '60s, when his mixture of Delta-born blues feel and his gift for writing a song with a sting in the tail made him a prime source of inspiration for the UK's new generation of blues/rock artists. Not just namechecked but lionized by the likes of Pete Townshend, Jack Bruce, Brian Auger and Georgie Fame, he became British rock's most popular jazz musician. His piano style is notable for its strange mixture of classical-influenced sophistication and blues-based intimacy, and there's still none like him with a lyric.
His most recent Grammy nomination was for one of his two newest recordings, Mose Chronicles, Live in London, Vol. I on Blue Note Records. Mose Chronicles , Vol II was just released last year. Also, British born Director Paul Barnays has produced a one hour documentary on Mose entitled, Mose Allison; Ever Since I Stole the Blues, for the BBC4 in the UK. Among recent releases are a dozen reissues on CD including Allison Wonderland and a double CD retrospective on Rhino, and High Jinks, a three CD package on Legacy. Blue Note has also re-released a collection of past recordings, Mose Allison, Jazz Profiles. His music has often been used in movies, and he can be seen performing in the recently released movie, The Score, starring Robert DeNiro and Marlon Brando.
Mose resides on Long Island with his wife Audre where they raised four children: Alissa an attorney, John a Telecommunication Specialist, Janine a psychiatrist, and Amy Allison, also a successful and respected singer songwriter in New York with her own group.
As one writer recently said: "Mose is now at the peak of his performing career. Although maybe this last statement is not quite true as he seems to continue to improve on perfection."
Copyright 2003, http://moseallison.com/bio.htm
MORE ABOUT THE ARTIST
The music of pianist, singer, and composer Mose Allison has had an influence well beyond his record sales. Known as "The William Faulkner of Jazz," Allison has been recording for more than 35 years and few musicians have had greater impact as a stylist or songwriter. Along with Art Blakey and Horace Silver, Allison helped reintroduce the down-home feel of Southern blues to jazz at a time when the genre was becoming more cerebral. Van Morrison rates Mose as one of the greatest songwriters of our century, and musicians everywhere swap Mose's lyrics like punch lines to an inside joke. Mose was born on Nov. 11, 1927 in Tippo, Mississippi, a one-horse town in the Delta and grew up playing piano in the back of a local gasoline station. Mose attended the University of Mississippi and later Louisiana State University, studying philosophy and literature, before joing the U.S. Army. After serving in the army, Mose moved to New York City and befriended a group of musicians sharing a loft on 34th Street. Pianist and singer Bob Dorough (left) was among the roommates and through Dorough, Mose picked up sidemen gigs with such luminaries as Stan Getz and Zoot Sims. In New York, Mose was known for his skills as a pianist, but soon his singing began to turn even more heads, establishing him as "the William Faulkner of jazz." In 1956, he released his debut album on Prestige Records. Prestige tried to market Mose as a pop star, while Columbia Records and later Atlantic Records, who signed Mose in 1959 and 1962, retrospectively, tried to market him as a blues artist. Mose's piano style is rooted in Delta blues, but he embellishes his rustic sensibility with bebop-oriented improvisations. His playing also betrays his love of European classical composers such as Arnold Schoenberg and Charles Ives. But the early influence of Louis Jordan (left) is never far from his mind. Today, Mose is becoming something of an icon to a whole new generation of blues/pop musicians. He continues to tour 40 weeks a year, playing his original songs with pick-up rhythm sections and enjoying his one-man crusade to perfect his artistic voice. ( Jazz Profiles from NPR Produced by Ben Sidran , Copyright 2008 NPR )