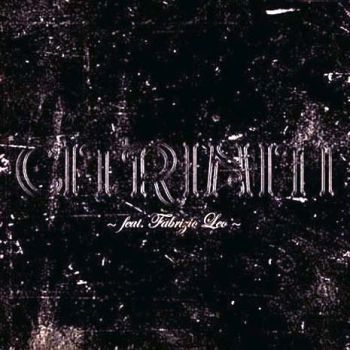 Citriniti
feat
.
Fabrizio Leo
-
Citriniti feat. Fabrizio Leo
-
2008
-
Citriniti Records
The brothers Citriniti play bass and drums, started in the prog metal corner, but quickly developed a liking to jazz rock and merge since these styles. On their third output, this time also appeared on their own label, they have again (like its predecessor) the Italian guitarist Fabrizio Leo on board, so in addition to all the rhythmic explosions also what is being done for the "tunes". Domenico C. on bass and Danilo C. on drums ignite an almost incredible fireworks of breaks, fills, curved bars, wild, time-shifting, snare and bass drum attacks, high-energy bass lines, funky bubbling rhythm and vital interaction. Listening to this musical acrobatics, may already be full evening alone. The Italians it at even create to sound earthy and extremely groovy, is on the whole still really the crown. Nevertheless, a pure rhythm and percussion orgy would be in the long run but hard substance. But there's still Fabrizio Leo. Leo is a renowned Italian session guitarist and lends his skills else ever seen such illustrious acts like Umberto Tozzi or Eros Ramazotti. Well, as blends together? Perfect! Leo lets it all out here what he have to curb in its mainstream jobs. Razor sharp riffing, bold, aggressive solos, jazzy runs and high-speed fretboard hunts shakes Leo only out of his sleeve and lets the listener now definitely no chance to catch your breath longer. The three Italians hunt through their pieces and pour the defenseless listener with a plethora of notes, breaks, fills, rhythmic anomalies until it cries for mercy, but of course this cry died away unheard. The musical energy of these eruptions pushes the listener literally on the wall. Guest keyboardist De Paoli controls a few gimmicks and subtle orchestrations in, that was it but also and make sure that everything on what to harmony and melody in need can stop it. So the make trying out a bow to the album. However, if the center of the triangle Spaced Out - Planet X - McGill / Manring / Stevens studied and in the musical excesses of Nathan Mahl eyes light up, which should give a chance Citriniti. © Thomas Kohlruß © 1999-2014, The copyright of all texts by their respective authors http://www.babyblaue-seiten.de/album_9358.html [Review translated from German]
Citriniti is an Italian instrumental metal/fusion band named after brothers Danilo (drums) and Domenico (bass). The intricacy and sophistication in their music has naturally evolved from a lifetime of playing together. Citriniti play mostly instrumental progressive jazz fusion, using rich and advanced techniques. This is complex and challenging jazz metal fusion, and if you like artists like Combination Head Liquid Tension Experiment, Mike Keneally, David Torn, Wayne Krantz, and great innovative guitarists in general, you may find what you are looking for in this album of super tech and speedy metal fusion with a real biting edge!
HR by A.O.O.F.C.
Check out the immensely talented Italian session guitarist Fabrizio Leo's "Cutaway" album on this blog and try and listen to Citriniti's "Hydra Odd World" and "Between The Music And Latitude" albums. Citriniti are on https://myspace.com/citrinitibros
[
All tracks @ 320 Kbps: File size = 125 Mb
]
TRACKS
1 Mannequin, Mr. Robbie 4:21
2 Shock 5:12
3 Transylvania (Circus Charlie) 5:32
4 Macabre 4:48
5 Vicolo Dell' Inganno 4:28
6 Bava 4:48
7 Maniac 5:24
8 Lifetime Of Penitence 5:47
9 Damaged Brain 4:30
10 L'arpa Della Strega 5:01
11 Into The Convent 6:55
COMPOSERS
Danilo Citriniti & Domenico Citriniti - Rhythmical Composition
Fabrizio Leo - Melodies & Arrangements
MUSICIANS
Fabrizio Leo - Guitar
Domenico Citriniti - Bass
Andrea De Pacli - Keyboards on Tracks 1,2,5
Danilo Citriniti - Drums, Keyboard Programming
BIO
Citriniti is named after brothers, Danilo and Domenico Citriniti born in Catanzaro, Italy. Drummer Danilo and bassist Domenico gradually shifted their focus from math metal to complex progressive fusion instrumentals, rich in advanced techniques. The intricacy and sophistication of their music is easier to understand when considering that these two stellar musicians grew up going with their father to his gigs and have shared a lifetime of playing together. The level of intuitive musical interplay and synergy created by the Citriniti brothers is a powerful force that inspires awe from fellow musicians. After recording their first effort Hydra Odd World in 2002, the brothers Citriniti began planning their greatest musical achievement to date, Between The Music And Latitude. This album, released on 2006, features Italian session veteran Fabrizio Leo who has played with many successful Italian artists and is known for being one of the best guitarists in Italy. Their songs are an incredible set of intricate compositions, built on tight interplay between the three musicians. In the tradition of other great instrumental projects of this genre, such as Henderson, Smith and Wooten, Liquid Tension Experiment and Howe, Wooten and Chambers, this record is brimming with important performances, both by the ensemble and by each individual musicians jaw-dropping solos. Tone Center has built a strong reputation in the marketplace from recording high caliber musical unions and "Between The Music And Latitude" is a CD that progressive rock and fusion fans will be hailing for many years to come. Mike Varney: "Between the Music and Latitude it is a fantastic effort. You are all stellar musicians! So far, you guys have been the best that I have received from Italy, production, music, songwriting, playing, etc.. " 3rd may 2008, release date of the Citriniti new album! Featuring Fabrizio Leo all guitars and Andrea DePaoli solo keyboards. Their 2008 self-titled cd, is a heavier, more powerful, more progressive and more metallic effort than their previous record. Eleven instrumental tracks are offered, designed to satisfy all the various types of fans of their music. © Facebook 2014 https://www.facebook.com/pages/Citriniti/129530240455767?id=129530240455767&sk=info