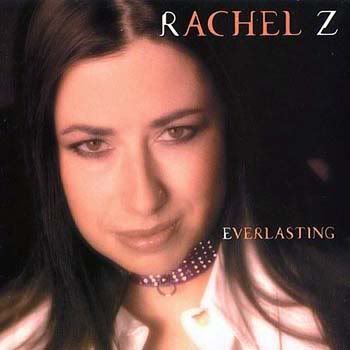 Rachel Z - Everlasting - 2004 - Tone Center

Rachel Nicolazzo is a wonderful pianist, and "Everlasting" is as good an example of modern piano jazz as you will ever hear. She adds a beautiful "understated" touch to these great arrangements of jazz and pop tunes. The selection of tracks here is extremely unusual, covering music from artists as varied as Johnny Cash, King Crimson, and The Smashing Pumpkins. But it all fits, and is totally accessible. At times shades of Herbie Hancock, Miles Davis, Coltrane, and Bill Evans can be heard in the arrangements. A superb album, and VHR by A.O.O.F.C. For all you Steely Dan afficionados, she covers "Kid Charlemagne" brilliantly on this album. Obviously a SD lover, she once played in a Steely Dan cover band when she was in her early teens. Buy her "Moon At The Window: Jazz Impressions Of Joni Mitchell " album, and listen to Wayne Shorter's brilliant 1995 "High Life" album on which she played.

TRACKS / COMPOSERS

Here Comes the Sun - George Harrison
Kiss from a Rose - Seal
Interlude
Mortal - Nicolazzo/Rae
Ring of Fire - Merle Kilgore, J.D. Cash
Wild Horses - Mick Jagger
Black Hole Sun - Chris Cornell (Soundgarden)
Fields of Gold - Sting
Kid Charlemagne - Donald Fagen, Walter Becker
One Time - Adrian Belew, Robert Fripp, Tony Levin, Pat Mastelotto (King Crimson)
Tonight Tonight - Corgan B. (Smashing Pumpkins)
Kiss of Life - Sade Adu, Andrew Hale, Stuart Matthewman
Interlude
Red Rain - Peter Gabriel

MUSICIANS

Rachel Z - Piano
Bobbie Rae - Drums
Tony Levin - Basses

REVIEWS

Rachel Nicolazzo, or Rachel Z, emerged in the 1990s as a talented "Young Lion" pianist. Having graduated from the New England Conservatory in 1984, she has studied with John Hicks, Richie Beirach, and JoAnne Brackeen, and has toured with such performers as Wayne Shorter, Al DiMeola, and Lenny White. In addition she was a member of the 1980s fusion band Steps Ahead and the Arsenio Hall Show band. Z also figured prominently on Wayne Shorter's 1995 album High Life, creating synthesizer orchestrations for Shorter's compositions and serving as musical director on the tour that followed. Most recently she has toured as keyboardist with Peter Gabriel. Her early solo recordings were a bit unfocused, with a combination of acoustic straight-ahead work and fusion. This approach worked fairly well on 1993's Trust the Universe and 1996's Room of One's Own, giving Rachel a contemporary edge, but firmly placing her as a solid jazz player. The same cannot be said 1998's disastrous GRP release, Love Is the Power. That recording threatened to carry the talented musician off into the neverland of smooth jazz. Fortunately, Z found a new approach (piano trio) and a new label (Tone Center) that would allow her to focus on her acoustic work and show what she could do. Her first release for the label, On the Milky Way Express was a tribute to the compositional diversity of her old boss Wayne Shorter. Leading a supportive trio through a selection of Shorter's work, Rachel demonstrated that she was the real deal. In 2002, she released The Moon In the Window, a tribute to Joni Mitchell. While Z focused maybe a bit too much on Mitchell's earlier, major chord-folky material rather than the later, jazz-influenced work, the album managed to do justice to both Mitchell's songwriting and Z's impressive talent. On Everlasting the approach is once again to take contemporary pop music and make it serve the purposes of a jazz piano trio. This time out she works with drummer Bobbie Rae, who also played on Moon at the Window, and bassist/Chapman Stick master Tony Levin, another member of Peter Gabriel's recording and touring group. Levin adds a lot to this disc with his solid yet elastic sense of time, and Rae is a welcome return, creating an ongoing dialogue with Rachel and Levin. Nicolazzo's choice of material is nearly unerring in terms of allowing her to display the best features of her playing. Following the same concept as The Bad Plus and singers like Cassandra Wilson, the pianist takes her repertoire from a spate of '80s and '90s pop songs, with versions of the Stones' "Wild Horses" and the timeless "Ring of Fire," made famous by Johnny Cash. In Rachel's hands, the songs become fodder for her explorations of post-modern piano jazz, often resembling their original versions very little. Take the opener, a version of George Harrison's "Here Comes the Sun" that explodes forth with a McCoy Tyner-like blast of modal power chording with a swingy, 6/8 feel. Underlying the melody with skeletal chord voicing in the keyboard's low range, the piece resembles John Coltrane's re-imagining of "My Favorite Things" until, a little over a minute in, it breaks into a swinging 4/4 for Rachel's solo, which is lighter and much more evocative of Bill Evans. Though her style has its limits—she relies heavily on healthy doses of Evans' impressionism, Keith Jarrett's earnest American gospel, and the wide-open chord voicings of a singer/songwriter—she manages to balance the need of her audience to hear familiar melodies and song structures with her ability to play straight-ahead, complex jazz. Her touch is light and nuanced, never resorting to novelty or bombast. Some will see her as a populist performer, but ultimately her take on the piano trio is often more compelling and satisfying than the high-flying acrobatics of The Bad Plus. Some of Rachel's material is better suited to her adaptations than other. "Ring of Fire" comes off as too mannered, prissy even, and the fast bebop of "Black Hole Sun" undercuts the natural majesty of its melody. But when she and her trio get it right, the results are wonderful. Steely Dan's "Kid Charlemagne" loses some of its nervous jitters and becomes a sultry, slinky tune, thanks in large part to the funky bass figure that Tony Levin invents to open the track. Rather than belabor the snappy, dissonant chords underlying the melody, Rachel finesses the whole thing, allowing the energy to come from the song's natural momentum and the push of drummer Bobbie Rae. King Crimson's "One Time," on which Levin played originally, has an introspective feel and is an excellent vehicle for Rachel's improvisations. And the album's closer, a version of Peter Gabriel's "Red Rain" is magnificent, exuding a quiet power that gets inside the listener. There are also two Interludes, the first one extensive, and a song, "Mortal" composed by Nicolazzo and Rae, which link some of the other material and provide proof that Rachel Z is not dependent on pop music to make her musical mark. I'm sure many jazz aficionados and modern music fans will consider Rachel and Co.'s approach to be a bit too light to hold their attention, but understated does not necessarily translate to 'light' music. Nicolazzo, Rae, and Levin are all accomplished musicians who play and interact well together. On Everlasting Rachel seems more interested in getting down and playing some piano than worrying about the semantics of musical labels, and that suits this listener just fine. © 2007 Jazzitude, Marshall Bowden www.jazzitude.com/rachelz_everlasting.htm

Driven along by the tight rhythms of bassist Tony Levin and drummer Bobbie Rae, Z alternates between light and happy twists that put the familiar melody up front ("Here Comes the Sun," "Kiss from a Rose") and darker, melancholy meditations of more obscure chestnuts like the Rolling Stones' "Wild Horses." Her dives into early alternative rock, tackling Soundgarden's "Black Hole Sun" and the Smashing Pumpkins' "Tonight Tonight," don't quite pack the drama of Herbie Hancock's take on Nirvana via The New Standard, but they're still fun. She starts the first in a grim, noodly mood, creating a grungy atmosphere before, well, finding the sun and hopping and skipping over a swinging rhythm section. The Pumpkins are given heavy chords to start with before she settles into a more gentle spirit. Other tracks like "Ring of Fire" find her roaming off the melody completely, all but creating her own songs. She is both optimistic and gloomy on her two originals with Rae, having much more fun on "Interlude." Z's plan seems to be to make jazz palatable to younger audiences. She may be a little too artsy to fully achieve that, but that simply makes the effort more appealing to the more discerning jazz buff. © Jonathan Widran, All Music Guide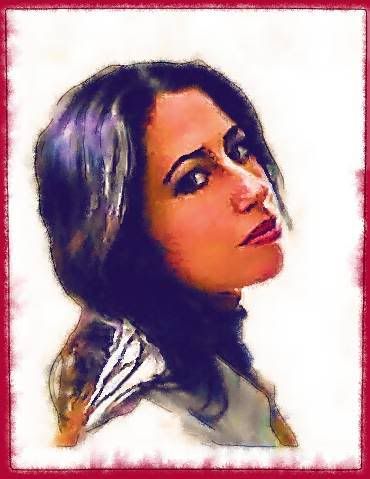 BIO (Wikipedia)

Rachel Carmel Nicolazzo better known as Rachel Z, is a jazz pianist. She attended the Berklee College of Music Summer School and Manhattan School of Music Pre-College, where she launched the quintet, Nardis, whilst studying with Joanne Brackeen and Richie Beirachin NYC. Later Rachel Z graduated from the New England Conservatory with a 'Distinction in Performance' award. Meanwhile she was playing professionally in and around Boston in a small group. In 1988, Rachel returned to New York and co-wrote Tokyo Blue with schoolmate turned pro-saxophonist Najee and then played mostly keyboards with classic fusion band Steps Ahead where leader Mike Mainieri suggested she altered her name as to be easier to pronounce. Rachel Z remained with Steps Ahead until 1996; however, she collaborated with a number of different artists during this time, establishing her name within the jazz scene. In 1995 she worked with Wayne Shorter, on his album High Life, which won a Grammy for Best Contemporary Jazz Album. She was responsible for the CD's synthesized orchestral settings, acoustic piano solos and several concurrent world tours. While signed to Columbia by Dr.George Butler, she released an influential CD "Trust the Universe" which was unique in featuring a jazz A side with Charnette Moffett and Al Foster and an electric jazz B side with Lenny White and Victor Bailey. Her next solo CD ,"Room of One's Own-a tribute to Women Artists" featured arrangements by Maria Schneider and Alvaro Cordero. "Room" won 4 stars in Downbeat and extensive critical acclaim for the original compositions and wind ensemble arrangements. In 1999 Rachel Z was a part of a jazz fusion project by Stanley Clarke and Lenny White. The effort, simply called Vertu, featured such artists as Karen Briggs on violin, Richie Kotzen on guitar. The album received a very positive review from All About Jazz, (Clarke and White played together with Chick Corea in Return to forever). She dedicated A Room of One's Own to the many women artists who have played a significant role in her life. Her characteristic musical intelligence and development of her genre has made her one of the most exciting female jazz musicians of the twenty-first century. In 2002, having formed a trio with Bobbie Rae, she created a tribute to Joni Mitchell called Moon at the Window. This trio group continues to record New Standards and formulate complex arrangements of pop and jazz tunes and has 5 CDs released to date. Intermittently, Rachel Z experimented with her own rock group Peacebox as a vocalist and Bobbie Rae as the producer. During this time she was also working with the Italian legend Pino Danielewith whom she first began working in 1996. She later toured with Peter Gabriel during his Growing Up tours from 2002 to 2006, which gave Rachel the opportunity to widen her fan base and work with renowned bassist Tony Levin. Her recent project, titled Dept. of Good and Evil, features drummer and husband Bobby Rae and bassist Maeve Royce. This trio's mission is unity and its ideas for transforming modern pop songs into jazz masterpieces using the jazz tradition as a benchmark for innovative and imaginative arrangements have thrust this group into the forefront of modern jazz.
BIO
[ © Steve Huey, All Music Guide ]

Over the latter half of the '90s, pianist/keyboardist Rachel Z blossomed into one of the top female performers in contemporary mainstream jazz. Because of her work in fusion and jazz-pop, she hasn't always enjoyed universally high critical regard, but it's clear that commercial accessibility doesn't constitute the full breadth of her ambition. Plus, the more she came into her own as a solo artist, the more committed she became to spotlighting and collaborating with other female jazz players. Rachel Z was born Rachel Nicolazzo in Manhattan; her mother was an opera singer, and so Rachel began voice training at the mere age of two, adding classical piano lessons at seven. At 15, she began playing in a Steely Dan cover band, and discovered jazz when she heard Miles Davis' Miles Smiles while attending a summer program at Boston's Berklee School of Music. Upon returning to Manhattan, she formed her own quintet, Nardis; she later graduated from the New England Conservatory of Music, where she studied with Joanne Brackeen, and gigged with several prominent artists in the Boston area, including George Garzone, Miroslav Vitous, and Bob Moses. She returned to Manhattan once again in 1988, first touring with Conservatory classmate Najee and then joining the fusion group Steps Ahead. Drawn to fusion because that was where the gigs were, Nicolazzo also played with Al DiMeola (Kiss My Axe), Larry Coryell, Special EFX, and Angela Bofill during this period, and also collaborated with Najee on 1990's big-selling smooth jazz hit Tokyo Blue, co-writing the title track and playing on the supporting tour. It was Steps Ahead leader/vibraphonist Mike Mainieri who suggested Nicolazzo change her name to Rachel Z, which was simply easier to spell. In 1993, a year after she debuted with Steps Ahead on Yin-Yang, Mainieri produced Rachel Z's first album as a leader, Trust the Universe. Released on Columbia, it displayed the influence of Herbie Hancock and Chick Corea, and also spawned a smooth jazz radio hit in "Nardis." In 1994, she began collaborating heavily with saxophone legend Wayne Shorter on his Verve debut and comeback effort, High Life, orchestrating his compositions (mostly on synth) and adding her own synthesizer and piano work. Released in 1995, the results were a commercial and (for the most part) critical success, winning a Grammy for Best Contemporary Jazz Album. After serving as musical director on the supporting tour, Z officially left Steps Ahead and signed with Mainieri's NYC label as a solo artist. Her label debut, A Room of One's Own, was a series of compositions dedicated to the female artists (in all fields) who'd inspired her. Appropriately, her backing group -- which featured, among others, her regular trio of the time in bassist Tracy Wormworth and drummer Cindy Blackman -- was heavily weighted toward female musicians. Released in 1996, the accessible acoustic jazz of A Room of One's Own was generally well-reviewed. For her next project, Z signed with GRP and cut a hip-hop-flavored smooth jazz outing dubbed Love Is the Power, which was informed by her recent divorce and released in 1998. The following year, she participated in the fusion supergroup Vertú with former Return to Forever rhythm section Stanley Clarke and Lenny White, and subsequently returned to acoustic jazz with her next album for Tone Center. On the Milkyway Express: A Tribute to the Music of Wayne Shorter featured her young new trio of bassist Miriam Sullivan and drummer Allison Miller, with whom she'd been playing for several years and now made her primary group. Additionally, she and Sullivan began playing together in a rock-oriented outfit called Peacebox. Although her own career was going quite well, an invitation from Peter Gabriel to perform on his 20 city U.S. tour in 2002 was too much to resist. She found herself going on the road at the same time her newest solo album, Moon at the Window, was arriving in stores. A disc of Joni Mitchell covers and interpretations, the album was very personal to Rachel, but the chance to work with Gabriel was one of the few reasons she would purposefully not tour behind her own record.