Bruce Hornsby And The Range
-
A Night On The Town
-
1990
-
RCA
(UK)

The third and last Bruce Hornsby and the Range album. Later Hornsby albums were credited to just Hornsby. The album includes Stander On The Mountain which was performed on a couple of occasions by the Grateful Dead whilst Hornsby was a member of the group in the early 1990s."A Night On The Town" has received some poor reviews by music critics who unfairly compare it to Bruce's first two albums. The album is full of great compositions by Bruce and John Hornsby, and the musicianship is outstanding by brilliant artists including Jerry Garcia, Charlie Haden, Béla Fleck, and Wayne Shorter. A very underrated album from the great Bruce Hornsby, and VHR by
A.O.O.F.C
. Listen to his superb albums, "The Way It Is", and "Scenes from the Southside". If you would like to hear the jazz side of Bruce Hornsby, listen to his "Camp Meeting" album.
TRACKS

A1 A Night On The Town
A2 Carry The Water
A3 Fire On The Cross
A4 Barren Ground
A5 Across The River
A6 Stranded On Easy Street
B1 Stander On The Mountain
B2 Lost Soul
B3 Another Day
B4 Special Night
B5 These Arms Of Mine
All tracks composed by Bruce Hornsby, except Tracks A1, & A3 - A6 by Bruce Hornsby, & John Hornsby

MUSICIANS
Bruce Hornsby – vocals, piano, synthesizer, accordion
George Marinelli - guitar, mandolin
Joe Puerta – bass, vocals
John Molo – drums
Jerry Garcia - guitar on Track A4, & A5
David Mansfield - guitar on Track A6, & violin on Track B1
Charlie Haden - acoustic bass on Track B1
Banjo - Béla Fleck - banjo on Tracks A3, & A4
Wayne Shorter - tenor sax on Track A3
Jimmie Wood - harmonica on Track A6
Shawn Colvin - vocals on Track B2, & backing vocals on Tracks A4 , B1, & B4
Arnold McCuller - backing vocals on Tracks B3, & B5
David Lasley - backing vocals on Tracks B3, & B5
Laura Creamer - backing vocals on Tracks A2, & A5
Shaun Murphy - backing vocals on Tracks A2, & A5
Brigette Bryant - backing vocals on Track B5
Fred White - backing vocals on Track B5
REVIEWS
Rolling Stone (7/12/90) - 3 Stars - Good - "...Hornsby is out to prove that he's a rocker...coaxes jazz, rock, country and gospel into a vibrant, instantly recognizable sound..."
Q (12/93, p.136) - 3 Stars - Good - "...Hornsby has been quietly proving there's more to him than the perceived nondescript miserablist ivory tinkler..."
Bruce Hornsby's hardest-rocking album, A Night on the Town announces that he is heading into a different direction in its first few notes. John Mellencamp's producer Don Gehman gives the sound, especially John Molo's drums, a feel reminiscent of Mellencamp's best work. The material here is among Hornsby's best, and guest players include Jerry Garcia, tenor saxman Wayne Shorter, banjo virtuoso Béla Fleck, vocalist Shawn Colvin (before she was known), and jazz bass legend Charlie Haden. The arrangements still include the mix of synthesized and real percussion, and the trademark piano licks are sprinkled abundantly throughout, but the overall feel is much more rock & roll than anything before or since. The songs are great, with a political edge to "Fire on the Cross" and "Barren Ground." The latter features Garcia's lead guitar, the former a fine Shorter sax solo. "Stander on the Mountain" is a perceptive reflection on a former BMOC, straight out of Hornsby's own attendance at a high school reunion, and "Lost Soul" is one of the most profound ballads he has composed, sung as a duet with Colvin. The single, "Across the River," is a powerful look at the pursuit of one's dreams in the face of local naysayers, and the subsequent return to one's hometown with the resultant "I-told-you-so's." With A Night on the Town, Bruce Hornsby achieves a mix of mostly up-tempo rock music, adult lyrical themes, and crisp production values that has seldom been matched by other popular musicians of his generation. Though it only peaked at number 20 (his first two albums had reached the Top Five), it is an artistic high point. © Jim Newsom,allmusic.com
ABOUT
BRUCE HORNSBY

Hornsby was born in Williamsburg, VA, and grew up in that combination college town and tourist center, later attending the University of Miami and the Berklee School of Music. He then spent years playing in bars and sending demo tapes to record companies. In 1980, he and his brother (and songwriting partner) John Hornsby moved to Los Angeles, where they spent three years writing for 20th Century Fox. There Bruce Hornsby met Huey Lewis, who would eventually produce him and record his material. Hornsby finally signed his band, the Range, to RCA in 1985. Their debut album, The Way It Is, was released in August 1986. It eventually produced three Top 20 hits, the biggest of which was the socially conscious "The Way It Is," which featured Hornsby's characteristically melodic right-hand piano runs. The album stayed in the charts almost a year and a half and sold two million copies. Hornsby & the Range won the Best New Artist Grammy Award for 1986. Hornsby's second album, Scenes from the Southside, was not as successful as his debut, though it sold a million copies and produced the Top Ten single "The Valley Road." Hornsby also began to make his mark as a songwriter for others: Huey Lewis had a hit with his "Jacob's Ladder," as did Don Henley with "The End of the Innocence." Hornsby's third album, A Night on the Town (1990), found him trying to break out of his signature sound into other areas. It was less successful than its predecessors but, along with the pianist's extensive session work, it signaled his determination to tackle new musical challenges. Hornsby worked extensively as a producer and sideman in the early '90s, notably doing temporary duty in the Grateful Dead after their keyboardist, Brent Mydland, died in July 1990, and producing a comeback album for Leon Russell, an idol of Hornsby's. He also became the father of twin sons. He finally turned in his fourth album, Harbor Lights, for release in 1993. This solo album, which did not feature his backup band, the Range, went gold, and Hornsby toured the U.S. and Canada through the end of the year. He followed it with a similar effort, Hot House, in July 1995, returning three years later with the double album Spirit Trail. Here Come the Noise Makers was issued in fall 2000. Since that time, Hornsby has released a handful of albums including Big Swing Face in 2002, Halcyon Days in 2004, and the jazz-oriented Camp Meeting in 2007. © William Ruhlmann, allmusic.com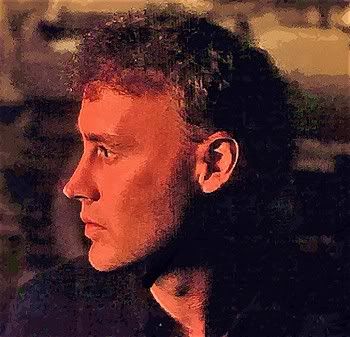 BIO (Wikipedia)

Bruce Randall Hornsby (born November 23, 1954 in Williamsburg, Virginia) is an American singer, pianist, accordion player, and songwriter. Known for the spontaneity and creativity of his live performances, Hornsby draws frequently from classical, jazz, bluegrass, folk, motown, rock, blues, and jam band musical traditions with his songwriting and the seamless improvisations contained within. Hornsby's recordings have been recognized on a number of occasions with industry awards, including the Best New Artist Grammy for 1986 with Bruce Hornsby and the Range, the Best Bluegrass Recording Grammy in 1989, and the Best Pop Instrumental Grammy in 1993. Hornsby has also achieved recognition for his solo albums and performances, his current live act Bruce Hornsby & the Noise Makers, his bluegrass project with Ricky Skaggs, his jazz act The Bruce Hornsby Trio, and his appearances as a session- and guest-musician. He also collaborated with the Grateful Dead.