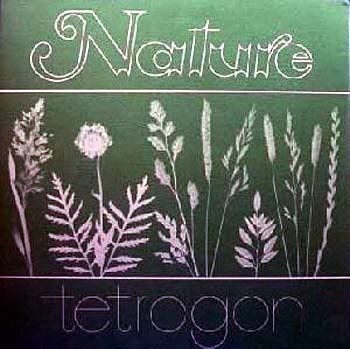 Tetragon -
Nature -
1971 -
Soma

The group from Northern Germany was previously known as the Trikolon, who had once released an album of organ led garage rock. For the Tetragon album they also added a guitar player. The album is an extreme mix of instrumental progressive rock, (only title song has vocals), with elements of blues, Miles Davis type jazz, and even classical music. (First track is a fugue by BACH). It is very reminiscent of the early ELP, and The Nice sound. The album is very good, and is quite listenable. The tracks are well played by very talented musicians. An unusual album from the seventies, but full of quality, and very accessable.
A.O.O.F.C
would appreciate more info on this group and album.
TRACKS
01. Fugue 15:59
02. Jokus 0:19
03. Irgendetwas 5:58
04. A Short Story 13:38
05. Nature 7:41
06. Doors In Between 14:16 [ Bonus track on 2001 CD release on Musea label ]
BAND
Hendrik Schaper – Organ,clavinet,Cembalet,piano,vocals
Jürgen Jaehner – Electric and acoustic guitar
Rolf Rettberg – Bass
Joachim Luhrmann – Drums.