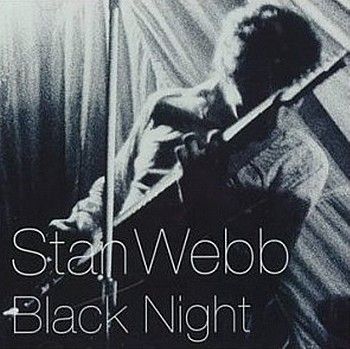 Stan Webb's Chicken Shack
-
Black Night
-
1997
-
Indigo
A collection of rare live & studio material supposedly from the '70s & '80s by the legendary British blues band. Some of these tracks definitely sound like sixties material. It is said that all the tracks are remastered, but sound quality naturally varies on an album of this type. Regardless of this, it is great to hear the legendary band in action. The 15 tracks are supposedly on CD for the first time. Check this blog for more Stan Webb / Chicken Shack related releases.
TRACKS
1. Management
2. So Far Back
3. Don't Want To See You Anymore
4. Man Of The Road - Webb/Black Nights
5. Black Nights
6. High Cost Of Living - King/Loncar/Webb
7. Quick Step - Webb/Blunt
8. Dirty Weekend
9. Mine All The Time
10. Meeting On A Hill
11. Sweet Delilah
12. Singer
13. Prisoner
14. Drinkng With Redstone - Webb/Anderson
15. Broken Glass - Anderson
All songs composed by Stan Webb, except where stated
MUSICIANS
Various Stan Webb / Chicken Shack line-ups from the (sixties ?), seventies and eighties period.
Your musician / dates / venues info would be appreciated

ABOUT
STAN WEBB
/
CHICKEN SHACK

Formed in 1967, Chicken Shack consisted of Stan Webb on guitar/vocal, Andy Sylvester on bass, Christine Perfect on vocals/keyboards, and Alan Morley on drums. An earlier 1964 incarnation had been called 'Sounds of Blue' and Christine played in this band while a student at art college in Birmingham. Sounds of Blue dispanded after a year when Christine and another member left Birmingham for careers in London. Then, at the beginning of 1967, Andy once Chicken Shack again contacted Chris and suggested that she rejoin her former mates in a new band. (The group got their name from the chicken coup in Kidderminster where the band often rehearsed.) Chris admits that she was not the most accomplished blues pianist when she joined the group, but developed her own style from listening to Freddy King records. Chicken Shack made their public debut at the Great Britain's National Blues & Jazz Festival at Windsor along with Fleetwood Mac on August 13, 1967-- "There were two stages at Windsor, the main one an open-air ramshackle structure, the other inside a marquee. Fleetwood Mac had their initiation on the main stage but much was made of Chicken Shack's tented debut." The group became the second major signing of the Blue Horizon record label (co-founded by Mike Veron), the first being Fleetwood Mac. Chicken Shack's first two albums,Forty Blue Fingers Freshly Packed and Ready to Serve and OK Ken?, were quite successful, with much of the credit due to the fact that they had a beautiful, talented, female keyboardist and vocalist-- something that most definitely added individuality to the group in the male-dominated late 60's music scene. Christine's version of Etta James' 'I'd Rather Go Blind' was a massive hit, and she was voted Best Female Vocalist in the Melody Maker polls two years running. After Christine married John McVie and left the band, Stan Webb did carry on with the band in various incarnations, but Chicken Shack never quite matched their earlier success. The 'irrepressible' Stan Webb still lives in Kidderminster in a house that is filled with twenty-nine years of Chicken Shack memoribilia. The talented, yet relatively unrecognized, guitarist has this to say about the way major success has eluded him: "Some people say, 'You should be on stage at the Albert Hall, not Eric Clapton.' And I think, well, I don't agree with that, but I should certainly be able to go on there as well. But I'm happy with what's happening now. I've done the years and I'm getting more respect than I ever did then. It's worked for me." [ source: The Penguin Biographies ]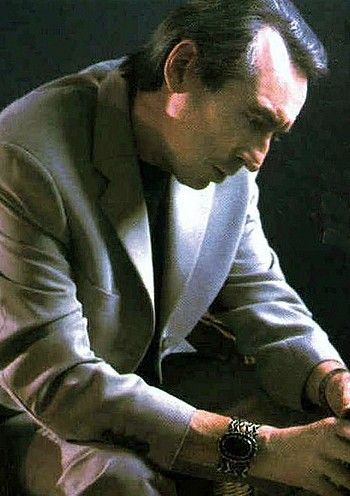 MORE ABOUT
STAN WEBB

In 1968 Chicken Shack were a major signing to MIKE VERNON'S now legendary BLUE HORIZON label. Led by the mercurial Stan Webb on guitar and vocals, Chicken Shack were a band brimming full of talent, far outweighing the bands, groups and solo performers purveying the BLUES – a musical tradition in many forms, taken from the 'Folk Roots Of Black America'. Probably the bands most well known member was CHRISTINE PERFECT (later McVie) who went on at a later date to even greater fame and fortune with FLEETWOOD MAC. The late sixties were a prolific time for Chicken Shack with their first two albums "40 Blue Fingers Freshly Packed And Ready To Go" and "O.K. Ken" storming into the U.K. top twenty, whilst the singles "When The Train Comes Back" and "Tears In The Wind" also scored heavily in the charts. Stan's blistering guitar style matched with a huge stage presence have made Chicken Shack a firm favourite of rock and blues fans everywhere. Since those heady days of the late sixties a further fifteen albums have been released together with numerous compilations proving that Stan, really is "The Man".Throughout a distinguished career Stan Webb has played and recorded with the very best, including, STEVIE WONDER, HOWLING WOLF, TAJ MAHAL, PETER GREEN and CANNED HEAT, whom he joined on guitar for a U.K, tour following the departure of the bands guitarist. As the '60's have given way to the '70's; '80's and '90's, Stan Webb and Chicken Shack show no sign of slowing down, continually touring the U.K. and Europe to packed houses and rave reviews. In 1997 Stan received the BLUE HEART AWARD for services to blues in Germany, in 1996 that went to BB KING, a glowing testament to Stan Webb and his ongoing love of playing the blues. 2006 saw Stan embarked on an extension UK tour with John Mayall. "Stan The Man" shows no sign of slowing down.
CHICKEN SHACK
BIO
(Wikipedia)

Chicken Shack was a British blues band, primarily of the late 1960s, consisting of Christine Perfect (vocals and keyboards), Stan Webb (guitar and vocals), Andy Sylvester (bass guitar), and Alan Morley (drums). The band was formed in 1967 and reputedly named themselves after the chicken coop in Kidderminster where they rehearsed. Their first concert was at the 1967 National Blues and Jazz Festival at Windsor and they were signed by the Blue Horizon record label in the same year. Chicken Shack enjoyed modest commercial success, with Christine Perfect being voted Best Female Vocalist in the Melody Maker polls, two years running. Christine Perfect left the band in 1969 when she married John McVie of Fleetwood Mac. Pianist Paul Raymond, bassist Andy Sylvester, and drummer Dave Bidwell all left in 1971 to join Savoy Brown. Although the band went through several subsequent incarnations, it never equalled its earlier successes. However, Webb remains as its only constant band member.