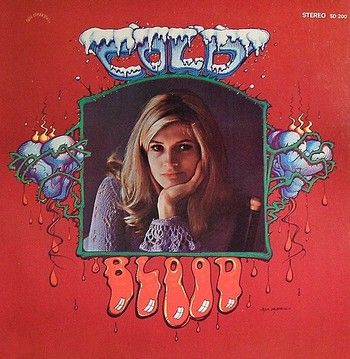 Cold
Blood
-
Cold Blood
-
1969
-
San Francisco Records

Cold Blood was one of the Bay Area's non-psychedelic contributions to pop music in the late '60s and early '70s. Their R&B-influenced combination of rock, blues, and jazz stood out from the guitar-driven acid rock bands most identified with that scene. After establishing themselves at dancehalls such as the Avalon or Bill Graham's Winterland Ballroom, Cold Blood became one of the first acts signed to Graham's Fillmore record label -- which was named after another one of his venerable venues. Their 1969 self-titled debut -- although somewhat contained in comparison to their live shows -- is a good representation of their soulful, horn-driven funk. One of the major reasons for the band's success is the unadulterated and otherwise raw vocal style of Lydia Pense. The album features a mixture of dramatic ballads -- such as the medley of "I'm a Good Woman" and "Let Me Down Easy" -- as well as full-blown R&B rave-ups on the cover of Sam & Dave's "You Got Me Hummin'" or their freewheeling version of "I Just Want to Make Love To You." Keyboardist Raul Matute's contribution, "If You Will," is a perfect vehicle for Pense's vocals as it glides between licks from lead guitarist Larry Fields and the five-piece brass section. Inevitable comparisons have been made between Pense, Janis Joplin, and Lynn Hughes -- of another San Fran rock and soul combo, Stoneground. However, there is a smoky scintillation to Pense's approach -- particularly potent on the gospel-tinged opener, "I Wish I Knew How It Would Feel to Be Free" -- that is downplayed or altogether lacking from her contemporaries. This intangible quality would become increasingly pronounced and evident on Cold Blood's follow-up LP, the classic Sisyphus (1971). In 2001 Collectables reissued this album along with Sisyphus as part of two LPs on one CD collection. Although marred by sloppy mastering, it is recommended as the only place to hear this album in its entirety. © Lindsay Planer © 2011 Rovi Corporation. All Rights Reserved http://www.allmusic.com/album/cold-blood-r60881/review
Between 1967 and 1977 Lydia Pense was a well known vocalist in the San Francisco/Oakland area. She has been called "the female voice of San Francisco" and was one of the best rock'n blues singer of her day. She was produced by Steve "The Colonel" Cropper, guitarist with the legendary Booker T. & The MG's. She temporarily retired from the music scene in the '80s and early '90s, to rear a daughter, but returned with a bang to reform the great soul/jazz rock band Cold Blood, with a new line-up of some talented local Bay Area musicians. In 2005 Lydia and Cold Blood released "Transfusion" which got many great reviews. The album featured ex-members of Cold Blood as well as members of the brilliant East Bay Grease champs Tower of Power. If you like BS&T, early Chicago and Tower of Power you may like this early S/T album which is full of terrific jazz and soul funk grooves. Hornwork is brilliant and Lydia's vocals are special. Sound quality could be better but the album is very listenable and is
HR by A.O.O.F.C.
Try and listen to Lydia Pense's 1974 "Lydia" album, and Cold Blood's 1971 "Sisyphus" album. You can also find the aforementioned Lydia Pense & Cold Blood's "Transfusion" album on this site
TRACKS / COMPOSERS

A1 I Wish I Knew How It Would Feel To Be Free - BillyTaylor, D.Dallas 5:58
A2 If You Will - Raul Matute 5:35
A3 You Got Me Hummin - Isaac Hayes, David Porter 5:47
B1 I Just Want To Make Love To You - Willie Dixon 5:13
B2 I'm A Good Woman - Barbara Lynn 3:00
B3 Let Me Down Easy - Wrecia Holloway, James McDougal 5:35
B4 Watch Your Step - Bobby Parker 5:27
MUSICIANS
Vocals - Lydia Pense
Guitar - Larry Fields
Bass - Rod Ellicott
Keyboards, Organ, Piano - Raul Matute
Drums - Frank J. Davis
Sax (Alto), Sax (Baritone), Saxophone, Trumpet - Jerry Jonutz
Sax (Tenor), Saxophone, Vocals - Danny Hull
Trumpet - Carl Leach, Larry Jonutz, David Padron
Horn, Trumpet - Mic Gillette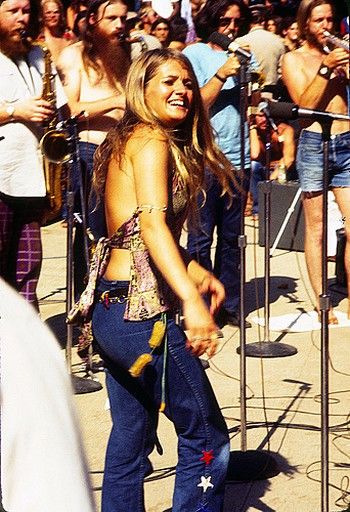 ABOUT
LYDIA PENSE
(WIKIPEDIA)
Lydia Pense (born Lydia Jane Pense in San Francisco, California on December 14, 1947) is an American rock-soul-jazz singer who since 1969 has performed with the band Cold Blood. Her style has been compared to powerful singers including Janis Joplin (who recommended the band to Bill Graham for their first audition), Aretha Franklin and Teena Marie. Pense's mother, the former is Miss Ramos, was born in Madrid, Spain, while her father came from Nebraska, United States. While attending Sequoia High School in Redwood City, California at the age of 16, Pense started singing with a band called The Dimensions, With Guitarist Paul C Saenz. They initially played Big Band songs, but she soon was attracted to the music of Ray Charles and Chuck Berry. Lydia joined Cold Blood in 1968. Their initial four albums, Cold Blood, Sisyphus, First Taste of Sin (produced by Donny Hathaway), and Thriller remain their best known work. The band continues to record and perform today. The band separated in the late 1970s and Pense suspended her career in the 1980s to raise her daughter before re-forming the group.
COLD
BLOOD
BIO
(WIKIPEDIA)

Cold Blood is a long-standing soul-rock-jazz band founded by Larry Field in 1968 and originally based in the San Francisco East Bay area. They have also gone by the name "Lydia Pense and Cold Blood" due to the popularity of their lead singer, Lydia Pense. The band first came to prominence in 1969 when rock impresario Bill Graham signed them after an audition and they played the Fillmore West in San Francisco. Pense has been compared to Janis Joplin, and it was Joplin who recommended the audition to Graham. The band has often been compared to another long-standing popular Northern California group, Tower of Power, and like Tower of Power they were rare in that they featured a horn section in addition to guitar, bass and drums. The Tower of Power horn players have performed with Cold Blood on a regular basis since the early 1970s. Skip Mesquite and Mic Gillette have been members of both Tower Of Power and Cold Blood. Their fan base also overlaps with the Sons of Champlin, although their musical styles are quite different. Their initial four albums, Cold Blood, Sisyphus, First Taste of Sin (produced by Donny Hathaway), and Thriller remain their best known work. The band disbanded in the late 1970s, reformed in the 1980s and stabilized with its current membership in the 1990s. Cold Blood continues to record and perform today, and some former band members such as Raul Matute (and some from Tower of Power) appear on its most recent album. Original band members were founder Larry Field (lead guitar), Lydia Pense (vocals), Danny Hull (tenor saxophone and songwriter), Larry Jonutz (trumpet), Raul Matute (Hammond organ, piano, arranger and songwriter), Jerry Jonutz (Baritone, alto and tenor saxophone), David Padron (trumpet), Rod Ellicott (bass), Paul C Saenz (Guitar), and Frank Davis, who was replaced on drums by the legendary Sandy McKee during the Sisyphus sessions. Narada Michael Walden and Jonathan "Sugarfoot" Moffett both mention McKee on their short list of drummers most influential in their stylistic development. Over the years there have been various incarnations of the band including singer/trumpet player Max Haskett, Tower Of Power horn player Mic Gillette, Journey keyboardist Stevie "Keys" Roseman on Hammond B-3 organ, Sons Of Champlin drummer Jim Preston, guitar player Michael Sasaki, Tower Of Power guitarist Jeff Tamelier, Boz Scaggs horn player Tom Poole, Elvin Bishop sax player Bill Slais, bass player Michael White & others. Current personnel are Lydia Pense (vocals), Steve Salinas (keyboards), Steve Dunne (guitar), Mike Morgan (percussion), Evan Palmerston (bass), Rich Armstrong (trumpet, percussion), Rob Zuckerman (alto, tenor, baritone saxes) and Donny Baldwin (drums). Cold Blood is featured playing live in Fillmore, a documentary of the last concerts at The Fillmore auditorium.