Rory Gallagher
-
Live At The Cork Opera House 1987
-
[ DVD Trax ]

Jimi Hendrix was once asked in an interview, "What does it feel like to be the World's Best Guitarist", he replied "I don't know, ask
Rory Gallagher."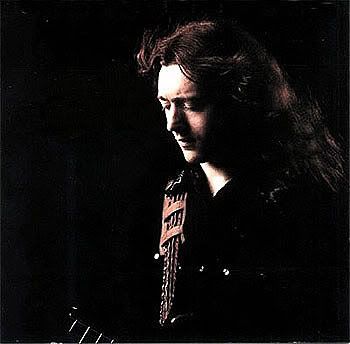 In 1972 he was voted Melody Maker's Top Musician of the Year, dethroning Eric Clapton. His album Live in Europe has been a big selling album not only in
Ireland
but also internationally. Generally regarded as one of the most influential guitarists ever, many of today's top musicians, including The Edge from U2, Slash of Guns N' Roses fame, Johnny Marr of the Smiths, Glenn Tipton of Judas Priest, Vivian Campbell of Def Leppard, and Brian May of Queen cite
Gallagher
as an inspiration in their formative musical years. It is also a fact that the Rolling Stones auditioned
Rory
among a number of other guitarists for the band in the 1970s.
Rory
was the undisputed king of earthy blues, where his queen was his guitar, he is frequently cited as the greatest
Irish
rock guitarist of all time. Returning to play his hometown in 1987 in
The Cork Opera House
,
Ireland,
this is a great performance from the late
Irish
master bluesman and his band.
Rory's
guitar playing is amazing. The band supports
Rory
brilliantly throughout a selection of his old and new material. Listen to
Rory's
solo acoustic version of `Out On The Western Plain.' Check out
Rory's
detailed biography at
RORY/BiO
and there is info on
Rory's
"Powerful And Velvet" album @
RORYG/PFL&VT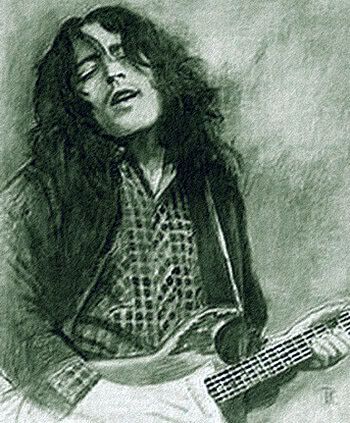 TRACKS
1. Continental Op
2. Don't Start Me To Talkin'
3. Tattoo'd Lady
4. I Ain't No Saint
5. Follow Me
6. When My Baby She Left Me
7. Off The Handle
8. Out On The Western Plain
9. Wanted Blues
10. The Loop
11. Shadow Play
12. Messin' With the Kid
13. Loanshark Blues
BAND

Rory Gallagher
Vocals Guitar
Gerry McAvoy
(guest) Bass Backing Vocals
Brendan O'Neill
(guest) Drums
Marc Feltham (guest) Harmonica